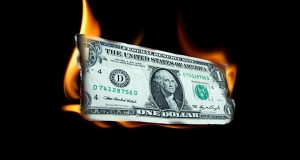 Welcome to today's Pump and Dump Alerts, where we will be exposing these two companies:  Quamtel (QUMI) and Ingen Technologies (IGNT).
Here we identify a couple of the potentially "bogus" promotions going on in penny stocks today.
If you don't know how these schemes work, be sure to check out this free report that exposes the whole thing.
Without further ado, here are today's "disasters waiting to happen":
Quamtel (QUMI)
Quamtel provides prepaid telecommunications services with an emphasis on transporting calls that originate from the United States and Canada.  QUMI primarily offers EasyTalk, a prepaid calling service for making international calls.  In Q2 of 2012, the company lost over $1 million on $606,941 in revenue.
This stock has been pumped numerous times throughout 2012, most recently back in June.  Back then, shares had fallen to just $0.08.  At the moment, QUMI is trading near $0.14.  However, the 2012 high for this penny stock is up near $0.71.
The Green Baron was most recently paid 250,000 shares of QUMI by an unstated source to tout the stock.
Ingen Technologies (IGNT)
Ingen Technologies operates its subsidiary, Medical Device Manufacturing Corporation, which is licensed in the state of California. The subsidiary manufactures patented & proprietary medical products for the respiratory industry.  Ingen is reporting a loss of $1.2 million for the year ending in May 2012.
Currently, the company is in default of its convertible note debts which tally in the millions of dollars.  Also, the latest filings show IGNT stock is no longer registered with the SEC as of 2011.
This sub-penny stock is currently trading near $0.009.
Garden State Resources and Praetorian Media LLC received 2.5 million shares of IGNT as well as $3,000 cash to pump shares of this stock.
A final word (and warning).
These are just a few of the potential "pump and dumps" we've seen lately.
Remember, there's a lot more of this going on than we can highlight here.
For more in-depth coverage of potential penny stock pump and dumps, be sure to sign up for our free newsletter, Penny Stock Research.
As you know, penny stocks are a great place to invest your money.  You just have to do your due diligence to stay away from all the schemes and scams out there these days!
Until next time,
Brian Walker
Category: Pump & Dump Alerts, Pump & Dump Daily