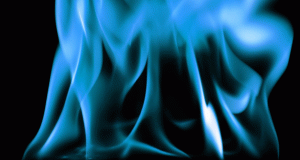 Just yesterday my colleague, Gordon Lewis, told you natural gas stocks were a great buy right now… despite what all the "experts" are saying.  The supposed experts have been predicting natural gas at a buck something lately.  Yeah right…
However, after yesterday's big natural gas news, I couldn't agree with Gordon more.
The US Energy Department has cut its estimate for natural gas reserves in the Marcellus shale formation.   The previous estimate of 410 trillion cubic feet estimate was cut to just 141 trillion.  That's a reduction of over 65%!
Apparently, all of the drilling in the Marcellus has given the Energy Department more insight into the realistic potential of the shale formation.  The reserve was once considered a 17 year energy supply of the US natural gas demand… based on 2010 US natural gas consumption.  Well, that estimate has been shaved down to just six years. 
What's more, the recent change in reserve estimates is just one reason I'm bullish on natural gas stocks…
Chesapeake Energy (CHK) announced Monday they plan on reducing their total dry gas drilling activity by 50%.  In 2012, they plan on shrinking their operated dry gas drilling rig count to 24.  That represents a shutdown of 50 dry gas rigs from their 2011 average count.
If you're wondering why they're shutting down some of their operations, the answer is pretty clear…
At current prices, natural gas is below production cost.  So producers are losing money by drilling… including CHK.  And they have a responsibility to shareholders to turn a profit.
In the wake of the collapse in natural gas prices, it seems obvious we'd see production shutdowns.  And you can bet CHK is just the first of many. 
Reduced supply estimates, combined with production shutdowns create an amazing buying opportunity in natural gas stocks.  It's like lighting throwing gasoline on an open fire… these stocks are certain to rise with the price of natural gas!
And for savvy investors looking to cash in on the current rebound in natural gas, I've found a great penny stock to get you started.   
Take a look at shares of Gastar Exploration (GST).  They're a gas exploration company that's working in the Marcellus Shale and Appalachian regions.  These are major gas producing centers.  And GST currently has productive wells in these regions. 
Amazingly, Gastar has little long term debt… and are even expected to turn a profit this year. 
What's more, Gastar shares are a screaming value with a price to book ratio of just 0.89.  That means, if the company was sold off into pieces, shares of GST would be worth $3.21!  So with the stock trading around $2.86, you can bet you're getting these shares on the cheap.
If you're looking for a way to play the rebound in natural gas using penny stocks, take a closer look at Gastar Exploration for your portfolio.
Until next time,
Brian Walker
Category: Commodity Stocks, Energy Stocks, Natural Gas Stocks