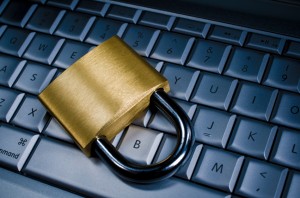 The overall markets finally got a slight reprieve from rampant volatility this week.  But, it didn't stop shares of CyberDefender (CYDE) from making a huge move.
However, I doubt shareholders are complaining… the stock shot up 95% over the past week.
So what's going on?
Surprisingly, it wasn't a particularly positive event that sent the shares soaring.  Instead, it was actually the avoidance of an extremely negative scenario causing the big move.
I'll explain in a minute.  First, let's take a quick look at the company…
CYDE provides internet security software, utilities, and remote technical services to individual consumers and small businesses.  Specifically, the company offers antivirus and antispyware software, identity protection, and computer optimization services.
Basically, CYDE is your run of the mill, small, internet software company.  I don't really see anything special about the company… but I also don't see anything really wrong with them.
Here's the thing…
CyberDefender was dealing with a significant problem.  They were about to get delisted from NASDAQ. 
You see, CYDE's market cap had dropped below the exchange's $15 million minimum required listing level.  In a nutshell, slower than expected growth was causing investors to flee in droves.
But as bad as slow growth looks, there's almost nothing worse than getting delisted.  It's pretty much the death knell for investors.  There's a huge difference in perception and coverage between the stocks listed on major exchanges and the over the penny stocks.
And CYDE had already received two notices of delisting from NASDAQ.
But just in the nick of time, the company secured $3.5 million in financing.  The additional funding pushed the company's market cap to acceptable levels to avoid delisting.
Of course, we know what happened next… the shares soared!
As I mentioned earlier, CYDE jumped nearly 100% on the news.  Apparently, investors were satisfied the infusion of cash would be enough to get the company over the hump.
And maybe they'll be fine.  After all, the company does pull in nearly $55 million a year in revenue.  It's entirely possible the shares were extremely undervalued.
But I'm just not very confident $3.5 million is going to change the fortunes of any company in this kind of economy.  Not to mention, the shares are still down over 83% from the 52-week highs.  Clearly, they have a lot of work to do.
Don't let the flashy gains fool you.  CYDE isn't out of the woods yet.
Yours in profit,
Gordon Lewis
Category: Internet Stocks, Penny Stocks On The Move