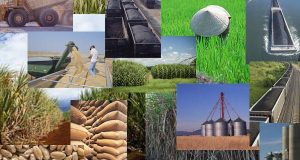 It's been awhile since we've checked in on the commodities markets.  Let's take a look at some of the best and worst performers so far this year.  And of course, we'll discuss how these winners and losers could impact penny stocks.
Let's start with the big winners…
Gold:
Despite gold's significant selloff over the last month, it's still the top performing commodity year to date.  The yellow metal is up a solid 18% so far this year.
Continuing fears of inflation, deflation, uncertainty, alien invasion, or whatever it is people are scared of, has kept a floor under the price.  Look for the price of gold to stay elevated as long as global economic and political uncertainty remains.
And that means penny stock gold miners are still attractive investments.  Just make sure they actually mine gold.  Sadly, there are plenty of false claims of striking gold in this industry… so tread carefully.
Heating Oil:
In a bit of a surprise, heating oil is up 15% year-to-date.  This commodity is used to heat homes in cold weather states during winter months.  But perhaps more importantly, it's a proxy for diesel fuel.
However, diesel is typically in lower demand when the economy is struggling.  So, this could be an indication the economy isn't doing as poorly as advertised.  And perhaps there's some growth on the horizon.
If the economy is getting better, it would be good for the entire penny stock market.  One can only hope…
Now, let's take a look at some of the big losers…
Cotton:
How the mighty have fallen.  Cotton was the darling of the commodity markets early in the year, but has since fallen on hard times.  Year-to-date, the fiber has dropped over 30%.
The drop was fueled by decreasing demand combined with overproduction.  Cotton is a great example of why commodity prices fluctuate so frequently… and how supply and demand has a way of equalizing prices over time.
Lower cotton prices are good for penny stock clothing companies, such as clothing retailers.  Decreasing textile costs are usually good for the bottom line.
What's more, there are lots of penny stock companies in this space… and several look like good deals at these levels.
Copper:
The key industrial metal on the market, copper has dropped 25% so far this year.  A significant slowdown in industrials and housing has killed the copper market.
This commodity is a strong leading indicator of economic activity.  When copper prices rebound, we can start to feel better about the prospects for a growing economy.
In the meantime, penny stock construction and industrial companies could benefit from lower base metal prices.  However, these companies could take a bit longer to see gains – at least until the overall economy shows real improvement.
There you have it!  Stay tuned for more commodity updates down the road.
Yours in profit,
Gordon Lewis
Category: Commodity Stocks, Gold Stocks