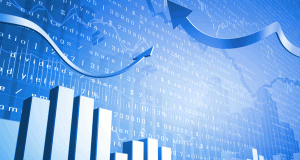 Large cap stocks get all the glory while penny stocks are relegated to the shadows.  It's a common theme in the financial news. 
Day after day the mainstream media fixates on the Dow Jones Industrials and the S&P 500 as if they're the only market indices that matter.  The leading financial newspapers and websites focus almost exclusively on the biggest and best known companies.  And there's hardly a word about the OTC market or an up and coming small cap.
I mean… how many articles does it really take to get the message across that Apple is an amazing company?
But here's the glorious irony…
Small cap stocks are outperforming their more popular larger cap brethren.  Over the past 52 weeks, the Russell 2000 has gained an eye-popping 38.7%.  Meanwhile, the Dow and S&P 500 have gained 26.5% and 29.3% respectively.
Now, don't get me wrong… I realize the performance of the big cap averages is nothing short of terrific.  But it's an indisputable fact that small cap stocks are performing even better.
What's more, the pattern of small cap outperformance has continued in 2013.
The two large cap averages are each up about 20% so far this year.  But with less than half the year to go, the Russell 2000 trumps them both with a hefty year-to-date gain of 24.5%.
Not too shabby.
And that's not all…
One highly respected Wall Street firm sees good reason for the trend of small cap supremacy to continue.  In a recent note to investors, Goldman Sachs Chief US Equity Strategist, David Kostin, explained why small caps could continue to lead the way.
Kostin said…
"Small caps' leverage to US economic growth explains our EPS growth forecasts and much of their recent performance.  Roughly 80% of Russell 2000 sales are derived domestically, compared with 66% for the S&P 500, which is more exposed to foreign economic growth and FX." 
In other words, small cap stocks are likely to benefit more from rising US economic growth than large caps.  Goldman economists are on record projecting US GDP growth will accelerate from about 1.5% now to over 3% in 2014-16.
In addition, Kostin believes small cap stocks will continue to rise even as interest rates begin to move higher.
"Small cap cost of debt, and therefore margins and earnings, have a low sensitivity to moves in the Treasury yield… [this] same insensitivity should support their performance as rates rise."
This is definitely music to the ears of penny stock investors everywhere.  If Kostin is right, there's a good chance penny stocks and small caps will continue to the lead the way for several more years.
Profitably Yours,
Robert Morris 
Category: Investing in Penny Stocks