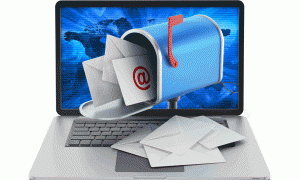 Investing in penny stocks can be a great way to make gobs of money in the market.  But it isn't an easy thing to do.  There are thousands of penny stocks out there to choose from. 
And separating the legitimate penny stocks from the growing number of penny stock scams is tedious, painstaking work.
The good news is… we're here to help.
Every Friday we publish a "Pump And Dump Alert" which identifies penny stocks that are being pumped by penny stock promoters.  Our goal is to expose potentially "bogus" promotions happening in the penny stock universe.
By bringing these to light, we help our readers avoid getting taken out to the woodshed.
Now, since we started publishing the Pump And Dump Alert three years ago, it has become a huge hit with our readers.  In fact, our readers email us almost every day to ask for our opinions on various penny stocks. 
Unfortunately, we just don't have the resources to personally respond to every email. 
As a result, we're going to start answering reader questions here.  So if there's a penny stock you'd like our opinion on, just shoot us an email at customerservice@pennystockpublishing.com. 
Also, we'd appreciate any feedback you can give us about Penny Stock Research.  Let us know what you really think about the site and the content we provide.  And if you've made money or avoided losses based on our research, analysis, or recommendations, we'd love to hear those stories too.  
One penny stock that we've received a lot of questions about is OriginOil (OTCQB: OOIL).  Let's take a closer look at it now…
I did some digging and found that OriginOil is indeed the subject of an ongoing promotional campaign.  At least 11 promoters with 13 newsletters have been paid more than $100,000 to hype the stock over just the past few months.
The scary thing is… this is nothing new for OOIL.
You see, the stock has been promoted regularly for nearly three years now! 
My research shows that penny stock promoters have been pumping OOIL since late December 2010.  What's more, they've received hundreds of thousands of dollars and over one million shares of OOIL stock for their services.
But despite this massive hype campaign, OOIL has been a major disappointment for shareholders.
As you can see, the stock has declined from a high of $8.10 set in January 2011 to a mere $0.26 today.  That's a 97% drop in share price.  And over $380 million in market value has been completely wiped out.
Of course, it's not hard to understand why…
The company's financials are a complete mess. 
Over the first nine months of 2013, revenues declined year-over-year by 76% to just $140,500.  And the company's net loss increased from $6.9 million to $7.9 million.
In addition, the company's balance sheet is cause for major concern.
While OriginOil has total current assets of $1.5 million (including $1.3 million in cash), its total current liabilities are more than $4 million.  That works out to a current ratio of just 0.38. 
I like to see a current ratio of at least 1.5 before I'll even consider buying a company's stock.
To make matters worse, the company has a working capital deficiency of $2.7 million and a shareholders' deficit of $2.1 million.  The situation is so dire that even the company's auditor has "expressed substantial doubt about [OriginOil's] ability to continue as a going concern."
No question about it, OOIL is on the ropes.
Given the huge multi-year promotion going on with OOIL, I suggest you steer clear of this stock.  And if you already own it, I recommend you take advantage of the recent rally to unload your shares.
Profitably Yours,
Robert Morris 
Category: Penny Stock Tips, Pump & Dump Alerts