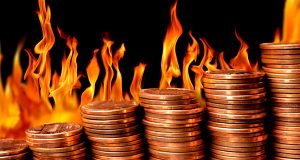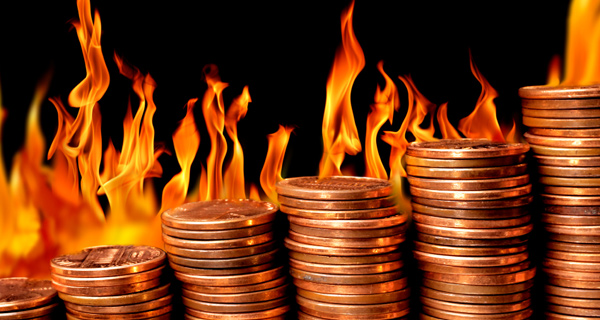 It's been an exciting week for penny stocks, especially for Cybex International (CYBI), GMX Resources (GMXR), and Corinthian Colleges (COCO).  Let's take a closer look at these three hot penny stocks…
Cybex International (CYBI)
Cybex develops exercise and fitness equipment for the commercial and consumer markets.  Their products include cardiovascular equipment such as treadmills and strength training equipment.
So far this week the stock is up a whopping 102%!
Why the huge jump?
The company just reached a settlement in a product liability suit.  The result… CYBI's going to pay the plaintiff $19.5 million over seven years.
That may sound like a lot, but investors clearly expected it to be much worse.  And the stock had been oversold in anticipation of a harsher penalty. 
Now that the settlement is known, it's back to business for Cybex.
GMX Resources (GMXR)
It's been a big week for GMXR.  The shares are up a stellar 73%.
GMX Resources is an independent oil and gas exploration and production company.  They hold interests in two oil shale resources in the northern US as well as interests in natural gas resources in Texas.
Here's the deal…
The company recently announced they're cutting 13% of their workforce in 2012.  What's more, the stock was upgraded by Stifel Nicolaus.
The combination of the two news items caused a buying frenzy among investors.  They apparently can't get enough of the shares.
And with GMXR's share price 75% off the 52-week high, there's still plenty of room for the stock to run.
Corinthian Colleges (COCO)
After a tough couple years for the for-profit education industry, Corinthian Colleges is back on track.
In fact, COCO is up 51% for the week, and a superb 100% for the month.
What's going on?
Strong profits.
COCO is a for-profit post-secondary education company operating in the US and Canada.  They offer various diploma programs, including associate's, bachelor's, and master's degrees.
Just recently, the company's earnings beat expectations.  Last quarter, they posted a profit of $0.03 a share.  Analysts had only projected profits of $0.01 per share.
Moreover, they guided both fiscal third quarter and fiscal 2012 EPS higher.  Clearly, it's a great sign the company's headed in the right direction.
And investors are obviously wasting no time getting back into the stock. 
Is this a turning point for the for-profit education industry?  Only time will tell… but for at least one week, COCO is riding high.
Yours in profit,
Gordon Lewis
Category: Hot Penny Stocks