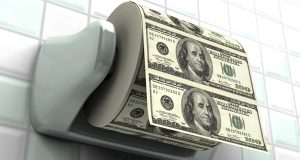 Welcome to Pump and Dump Friday, our weekly feature where we identify potentially "bogus" promotions going on in penny stocks.
Today we're exposing one of the most extensive penny stock pump and dump campaigns of the week:  Neologic Animation (OTCQB: NANI).
If you don't know how these schemes work, be sure to check out our free report that exposes the whole thing.
Without further ado, here is today's disaster waiting to happen:
Neologic Animation (OTCQB: NANI)
NANI is one of the most heavily hyped penny stocks of the past week.  At least 84 different promoters have pumped the shares through 485 newsletters.
In fact, NANI has been pumped hard throughout the entire month of May.  According to our sources, promoters have been paid over $300,000 to plug these shares.
And we still have a couple of weeks to go before June.
A couple of the highest paid promoters are…
Small Cap Stock Plays… it received $80,000 worth of convertible stock in NANI
Penny Stock SMS Publisher… it was paid $30,000 cash
And there were many others receiving anywhere from $500 to $15,000 cash for their services.
So, what's the story on NANI?
Neologic Animation is based in Hangzhou, China, but it's a Nevada corporation through a reverse merger with Henix Resources.  The company was originally formed in 2006 to explore for mineral deposits.  However, the most recent 10-K states there are none "in either the development or production stage."
The company has since changed its name several times over the past few years.  In 2010, it operated under the moniker China Forest Energy Corp.  Then a year later it changed the name to Narnia Corp. (there must have been a popular Narnia movie that year).
And in 2012, the company settled on its current name.
Neologic's current business, or "planned" business, is online educational content and games for primary school students in China.  I say "planned" because the company hasn't sold anything as of yet. 
While the company does have a website, I couldn't find any way to purchase a product or service on it.  The website is clearly designed to market the company to investors rather than products to customers.
The lack of products and services would explain the company's dismal financial picture.
Neologic has failed to generate even a penny of revenue during its entire seven-year existence.  However, it has managed to rack up tens of thousands of dollars in operating expenses every year. 
Last year, the company's operating expenses totaled just over $53,000.  And NANI posted a net loss of nearly $61,000.
That makes six straight years of net losses… quite the losing streak!
However, if you read the recent news reports – make that press releases – NANI is poised to take the company global.  It's a rather bold claim considering the company hasn't even made a sale yet in its domestic market.
The upshot…
NANI appears much more focused on marketing its stock to investors than trying to sell a product or service to consumers.  Don't be fooled by the hype machine.  This stock isn't even worth its penny per share market price.
Other Penny Stocks Being Pumped This Week
Xumanji (OTCQB: XUII) – 31 promoters with 309 newsletters have been paid $510,000 so far this month to hype XUII.
SMA Alliance (OTCPINK: SMAA) – 41 promoters with 148 newsletters have been paid $135,500 already this month to plug SMAA.
As you know, penny stocks are a great place to invest your money.  You just have to do your due diligence to stay away from all the schemes and scams out there these days!
Profitably Yours,
Robert Morris
Category: Pump & Dump Alerts