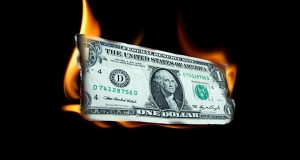 Welcome to today's Pump and Dump Alerts, where we will be exposing these two companies:  Immunovative (IMUN) and Home Health International (HHII).
Here we identify a couple of the potentially "bogus" promotions going on in penny stocks today.
If you don't know how these schemes work, be sure to check out this free report that exposes the whole thing.
Without further ado, here are today's "disasters waiting to happen":
Immunovative (IMUN)
Immunovative is a US-based developmental stage biotech company. IMUN is looking to develop and commercialize innovative biological drug products and treatments for the fight against cancer.  For the year ending March 2012, the company lost $6.2 million, or $0.09 a share.
Currently, this penny stock trades near $0.29.
MadMoneyPennyStocks was paid $50,000 by Winning Media to pump shares of IMUN.
Home Health International (HHII)
Home Health International is a provider of home health nursing, rehabilitation, and personal care services. HHII hopes to allow seniors to age with dignity in the comfort and security of their own home.  In February 2012, HHII terminated their SEC registration as Atlas Capital Holdings, Inc.
Back in June, we exposed a pump and dump scheme being run on Home Health shares.  At the time, shares were trading at $0.01.
After losing 52% since June, HHII now trades near $0.0048.
Major Penny Stocks was paid $4,000 by G6 Stocks, LLC to promote HHII for one day.
A final word (and warning).
These are just a few of the potential "pump and dumps" we've seen lately.
Remember, there's a lot more of this going on than we can highlight here.
For more in-depth coverage of potential penny stock pump and dumps, be sure to sign up for our free newsletter, Penny Stock Research.
As you know, penny stocks are a great place to invest your money.  You just have to do your due diligence to stay away from all the schemes and scams out there these days!
Until next time,
Brian Walker
Category: Pump & Dump Alerts, Pump & Dump Daily