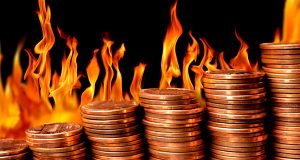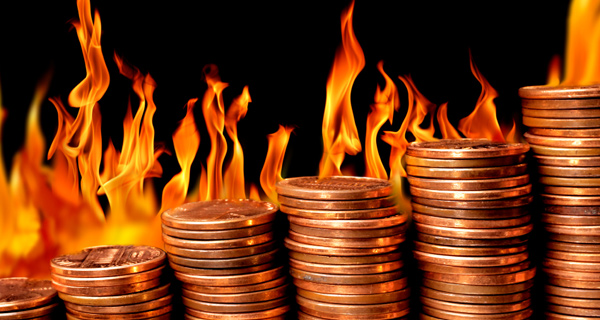 It's been an exciting week for penny stocks, especially for Uranium Resources (URRE), AuthenTec (AUTH), and Arch Coal (ACI).  Let's take a closer look at these three hot penny stocks…
Uranium Resources (URRE)
URRE acquires, explores, develops, and mines uranium properties.  The company uses in situ recovery or the solution mining process to procure uranium, which is sold to utilities that use nuclear power to generate electricity.
For the week, URRE shares are up an impressive 63%.
What's causing the big move?
The company reached an agreement with Navajo Nation and has been granted temporary access to Navajo land for regulatory visits.  These visits will be used to support license and permit requirements for future projects.
Now, there's still a long way to go for the company to actually reach a full project go ahead agreement with Navajo Nation.  However, this is an important first step and shows both sides are willing to negotiate.
With investors clearly excited about the recent milestone, URRE is worth keeping an eye on.
AuthenTec (AUTH)
AUTH shares are soaring higher this week, up a cool 75%.
AuthenTec provides mobile and network security solutions for enterprise, government, and consumer markets.  The company's primary products revolve around fingerprint sensor technology, such as fingerprint authentication.
So why's the stock skyrocketing?
Because Apple (AAPL) is purchasing AUTH for $356 million.
That works out to over $8 a share, a substantial premium over the roughly $5 per share price tag the stock was trading at prior to the announcement.
For AAPL, the purchase could allow the company to add fingerprint sensors to their products for increased security.  You might even see an AUTH sensor on your next iPad or iPhone!
Arch Coal (ACI)
ACI produces steam and metallurgical coal from surface and underground mines in the US.  The company operates or contracts out 46 active mines.
ACI shares are up 30% this week.
What's going on?
The company just posted surprisingly strong earnings.
Despite a challenging environment for coal producers, Arch beat earnings expectations by a whopping $0.08 per share.  Plus, the company beat on revenues as well.
What's more, ACI reaffirmed thermal coal sales forecast.  That's a good sign in an environment where many companies are lowering guidance.
This unexpected positive report is giving a nice boost to ACI shares and to the coal industry as a whole.  It's worth watching the stock to see if the proverbial corner has finally been turned.
***Editor's Note***  One of our competitors is releasing 2 new penny stock picks tomorrow in their newsletter.  Why am I telling you this?  Because this newsletter happens to be one of the best in the business, and even though it's not ours, you should still follow what they're doing (it's that good!).  Click here to learn more.
Yours in profit,
Gordon Lewis
Category: Hot Penny Stocks