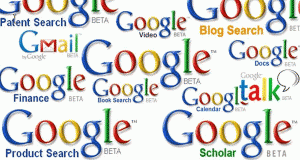 There was an interesting article posted on CNBC last week discussing an analyst who believes Google (GOOG) could disappear in five years.  Of course, Google had a disastrous week, surprising investors with weaker than expected revenues and profits.
And to make matters worse, the company accidentally released their quarterly numbers four hours too early, causing the stock to plunge.  It was about as bad a week as the company has seen since it's gone public.
However, the analyst in the CNBC article, Eric Jackson, wasn't focusing so much on the missed earnings.  Instead, Jackson's concern is that Google's cost-per-click declined 15%.
Keep in mind, clicking on ads is GOOG's bread and butter.  I could certainly see why that would have some analysts concerned.
The reason behind the lower number is due to the increase in mobile searching.  You see, more and more people are using their mobile devices to search online.
The problem is, advertisers don't like mobile internet ads nearly as well as ads on normal PCs.  There just isn't much real estate to work with on smaller screens – not to mention customers tend to click on mobile ads less.
Basically, what we're seeing here is a paradigm shift in the internet ad industry.  As technology improves, businesses have to change and adapt.  There's nothing unusual about this – it happens all the time.
It's particularly true in a field as dynamic as internet marketing.
So, does that mean GOOG is done for as an internet powerhouse?
No way.
I think Jackson is totally blowing the results out of proportion.  Google is one of the most innovative companies in existence.  While search and internet ads are their primary business, the company is constantly expanding into new areas.
Think about it…
Google has Android, the Nexus Tablet, Google Maps, Google Analytics, Gmail, YouTube, Chrome, Google+, Google Apps, Google Sites, Google Goggles, a self-driving car, and literally dozens of other products.
Should we really be worried that the company isn't going to be relevant because ad revenue is decreasing?
The fact is, Google is far too innovative to just let industry changes pass them by.  They will adapt.  I guarantee it.
So how does this benefit small cap and penny stock investors?
Many of Google's products have been added through acquisition.  Often times, new technology comes from small companies with groundbreaking ideas.  Google recognizes the value early on and snatches up these companies.
Savvy investors will look for interesting ideas in the tech and online marketing space.  If it's a well-run company with a good idea, it's got the potential to be acquired – both by Google and the competition.
Yours in profit,
Gordon Lewis
Category: Breaking News, Investing in Penny Stocks