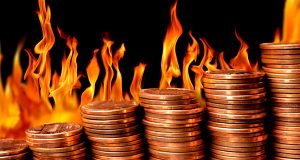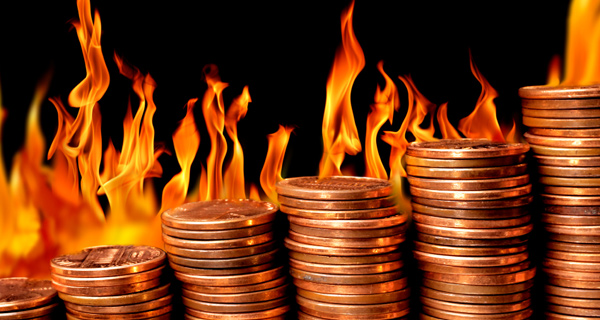 It's an exciting time for penny stocks, especially hot penny stocks like ZipRealty (ZIPR), BioFuel Energy (BIOF), and GreenHunter Resources (GRH)…
ZipRealty (NASDAQ: ZIPR)
ZIPR soared last week!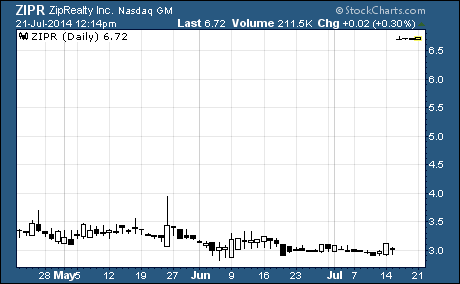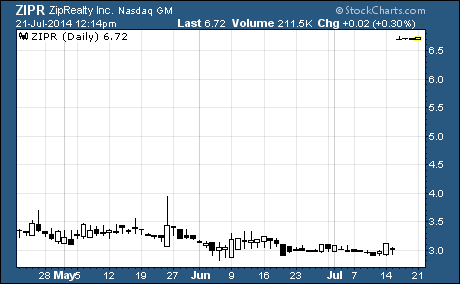 As you can see, the stock jumped from the prior week's close of $2.98 to a high of $6.74 on Wednesday before ending the week at $6.71.  The huge rise provided investors with a stunning gain of 125%.
ZipRealty operates an online real estate brokerage company in the US.
It offers an online marketing and sales system to its owned and operated brokerages as well as to third party brokerages that are part of its Powered by Zip network.  The company's owned and operated brokerages do business in 19 markets while the Powered by Zip business serves 20 markets in the US.
Why did the stock skyrocket?
The shares took off last Monday after news came out that Realogy Holdings agreed to buy ZipRealty for about $166 million.  Realogy Holdings is the owner of top real estate brokerage brands, Coldwell Banker and Century 21.
The proposed deal is an all-cash transaction that will pay ZipRealty shareholders $6.75 per share.  The acquisition is expected to close during the third quarter of 2014.
With ZIPR now trading just under the takeover price, the stock doesn't appear to have any upside remaining.  We suggest you look for other opportunities in the penny stock space that offer greater price appreciation potential.
BioFuel Energy (NASDAQ: BIOF)
BioFuel Energy is an intriguing penny stock play as it currently doesn't have significant operations.  The company previously operated two dry-mill ethanol production facilities in Minnesota that produced ethanol and its related co-products, grain and corn oil.
Nevertheless, investors were snapping up shares of BIOF hand-over-fist last week…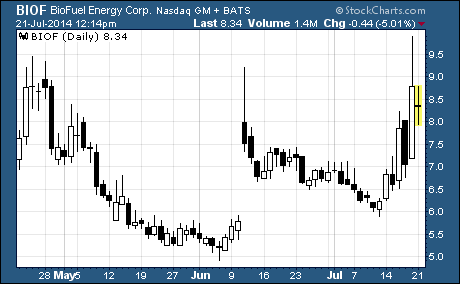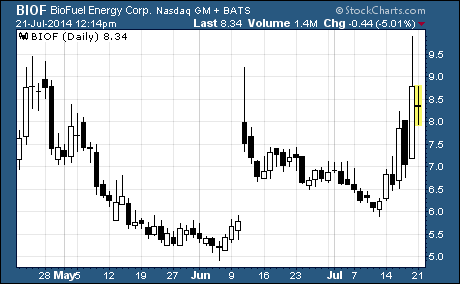 The heavy buying drove BIOF up from the prior week's close of $6.23 to a new 52-week high of $9.88 on Friday.  That's a quick upside move in relatively short order.  And even though the stock failed to close at the high, it managed to end the week at $8.78 for a one-week gain of 41%.
What's going on?
The stock jumped on news that hedge fund Greenlight Capital will participate in BioFuel Energy's upcoming rights offering.  Greenlight Capital is managed by superstar investor David Einhorn.
This is major news for BioFuel Energy.  The rights offering is critical to a $275 million cash and stock deal through which Einhorn will gain a controlling interest in the company.
In addition, a recent filing with the SEC shows that Einhorn has increased his stake in BioFuel Energy to 35.4% from 26.24% in March.  Clearly, Einhorn has big plans in store for the company.
With that said, it appears that last week's rally has not carried over to this week.  In Monday morning trade, BIOF has shed more than 6% of its value to around $8.22 per share.
GreenHunter Resources (NYSE: GRH)
GRH has been on a tear lately.  The stock more than doubled in value during the month of June, climbing from $0.98 to $1.98 per share.  And now the stock has made another big jump in July.
Take a look at the chart…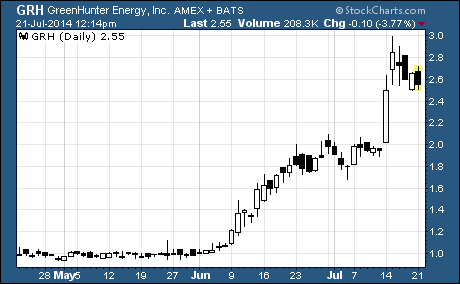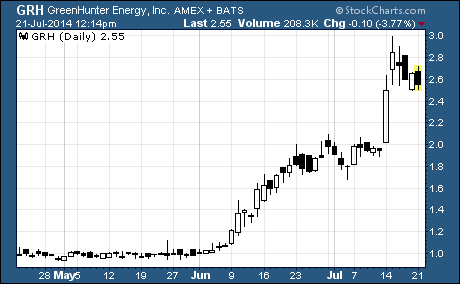 As you can see, GRH surged from the prior week's close of $1.95 to a high of $2.99 on Tuesday before finishing the week at $2.65.  That move's good for a one-week gain of 36%.
I'll explain why in a moment… but first a word about the company.
GreenHunter Resources is an environmental services company that provides water management solutions in the US.  It offers hydraulic fracturing services as well as fluids handling, hauling, and barging services to the oilfield, including unconventional oil and natural gas shale resource plays.
But that's not all…
The company also owns, develops, and operates commercial salt water disposal wells (SWD) for the injection of brine and other fluids related to oil and gas production.  At the end of last year, GreenHunter operated 12 SWD wells in Appalachia, South Texas, and Oklahoma shale areas.
Why did the stock rocket higher last week?
GRH took off after the company revealed on Monday that its destination for a planned pipeline is the northern panhandle of West Virginia.  The 270,000 barrel per day system will carry water, brine, and hydrocarbons through Pennsylvania and West Virginia to the Ohio River.
Construction of the pipeline is scheduled to start early next year.  And it's expected to be fully operational by the beginning of 2016.
Management believes the new pipeline will generate significant revenues for the company.  You see, the pipeline offers oil and gas producers a more economical way of transporting fluids compared to the more expensive long-haul trucking method used now.
Take a closer look at GRH for your own portfolio.  This is one fast-growing penny stock that appears poised for bigger gains ahead.
Profitably Yours,
Robert Morris
Category: Hot Penny Stocks