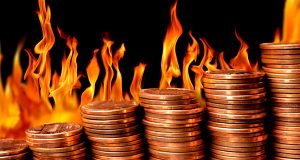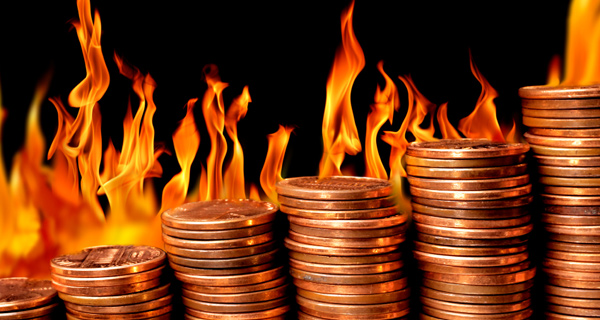 It's been an exciting week for penny stocks, especially for TASER International (TASR), Applied Micro Circuits (AMCC), and Heelys (HLYS).  Let's take a closer look at these three hot penny stocks…
TASER International (TASR)
For the week – up until Sandy forced the markets to close – TASR's up 26%.
TASR develops electronic control devices for use in law enforcement, military, corrections, private security, and personal defense.  The company's products transmit electrical pulses along wires into the body affecting sensory and motor functions.
Why the big move?
The company just reported strong third quarter numbers.
Revenues jumped 18% year over year to $28.8 million.  The increase was driven by the company's extended upgrade program.
Even better, operating income increased to $5.3 million from $1.2 million a year ago.  That's quite the improvement… and it could be a sign TASR is really starting to turn things around.
Applied Micro Circuits (AMCC)
AMCC provides semiconductor solutions for data center, enterprise, telecom, and consumer markets.  The company offers integrated circuits used for processing, transporting, and storing information.
For the storm-shortened week, the shares are up 27%.
Here's the deal…
The company beat analysts' revenue expectations.
In the most recent quarter, revenues came in at $46.3 million.  Analysts had expected sales of $45.3 million.  Now, year over year sales were 29% lower.  However, in this environment of many companies missing revenues, a $1 million beat is definitely a good sign.
While AMCC needs the overall market to improve, it's clearly taken a step in the right direction this past quarter.
Heelys (HLYS)
HLYS shares are up 22% over the short week.
Heelys develops and markets action sports-inspired products to the youth market.  The company's primary products are HEELYS-wheeled footwear – shoes that incorporate a stealth and removable wheel in the heel.
So what's the good news?
The company has agreed to sell operations to a private buyer.
Heelys is selling off its operations to a private equity firm in a cash transaction for roughly $14 million.  The deal is the culmination of years of declining sales, due mostly to the sluggish economy.
If the deal goes through as planned, the board of HLYS expects to dissolve the company and pay off shareholders after liabilities are settled.
Yours in profit,
Gordon Lewis
Category: Hot Penny Stocks