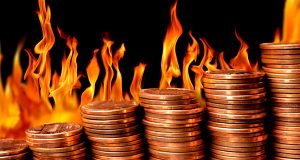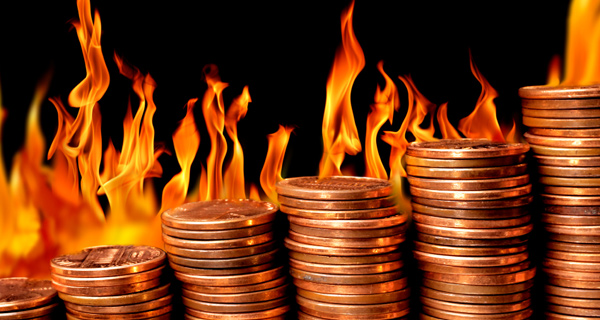 It's an exciting time for penny stocks, especially Performance Technologies (PTIX), Dynatronics (DYNT), and Compugen (CGEN).  Let's take a closer look at these three hot penny stocks…
Performance Technologies (NASDAQ: PTIX)
PTIX soared last week!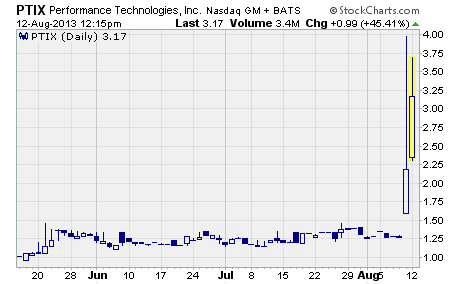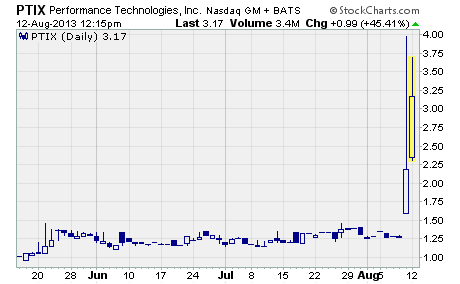 Performance Technologies is a global supplier of advanced, high availability network communications solutions.  Its SEGway Diameter and SS7 Signaling Systems provide tightly integrated signaling and advanced routing capabilities for next-generation 4G LTE and IMS communications networks.   
Why's the stock screaming higher?
The company reported strong second quarter numbers.  Revenue surged 46% year-over-year to $7.1 million on strong sales of the company's SEGway Signaling Systems portfolio.  And after posting a loss in the year ago quarter, PTIX turned a profit of $0.2 million or $0.02 per share.     
Investors clearly liked the news. 
They drove PTIX up from the prior week's close of $1.28 to a high of $3.97 last Friday.  The stock finished the week at $2.18 for a gain of 70%.  And it's up another 46% this morning.
Dynatronics (NASDAQ: DYNT)
Dynatronics designs, manufactures, and markets advanced technology medical devices, treatment tables, and rehabilitation equipment.  The company's medical device products include electrotherapy, therapeutic ultrasound, light therapy, thermal and oscillation therapy, iontophoresis, and vibration therapy equipment.
Last week, the company made headlines with a major announcement.
And as a result, DYNT soared as if it had been shot out of a cannon!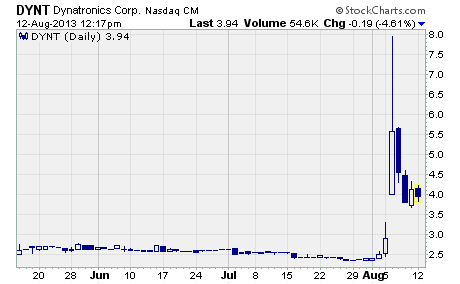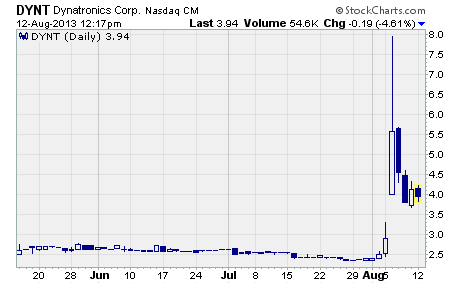 The company introduced its new 25 series electrotherapy/ultrasound therapy product line.  The new line consists of four devices that provide seven different types of electrotherapy treatments and three frequencies of ultrasound. 
Armed with these new products, the company expects to capture "greater market share in the physical medicine market."
What's more, Dynatronic expects to introduce more new products in 2012 and 2013 than at any other time in its history.  As CEO Kelvyn Cullimore, Jr. put it…
"The introduction of these new products is the centerpiece of our strategic plan for increasing sales and profits."
And investors are clearly taking notice.
After finishing the prior week at $2.50, DYNT more than tripled in value last Tuesday to an intra-day high of $7.94.  Although the stock did pull back to finish the week at $4.13, DYNT registered an impressive one-week gain of 65%. 
Compugen (NASDAQ: CGEN)
Compugen is an Israeli biotech developing therapeutic and diagnostic biomarker product candidates in the US, Europe, and Israel.  It's focusing on therapeutic proteins and monoclonal antibodies to address unmet needs in immunology and oncology.
Here's the thing… CGEN took off last week on major good news!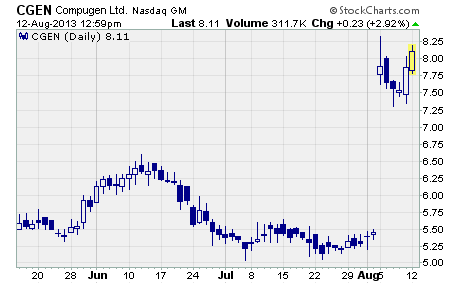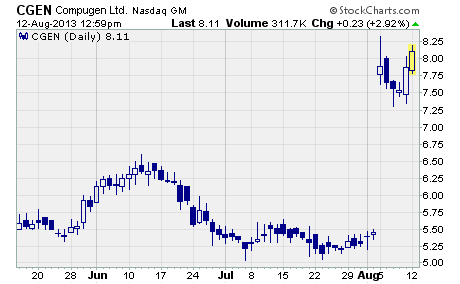 Last week, Compugen announced a new partnership with Bayer, a leading global provider of prescription pharmaceuticals.  The two companies will work together to develop anti-body based therapeutics for cancer immunotherapy against two novel checkpoint regulators discovered by Compugen.
The deal's a huge potential boon for CGEN.
Bayer already made an upfront payment of $10 million.  Plus, the German drug giant will pay $30 million for preclinical work and up to $500 million in milestones payments.   
As you can see, CGEN skyrocketed on the news.
After closing the prior week at $5.46, CGEN shot up to a high of $8.32 on Monday for a stunning intra-day gain of 52%.  The stock finished the week at $7.88 for a one-week gain of 44%.
Profitably Yours,
Robert Morris
Category: Hot Penny Stocks