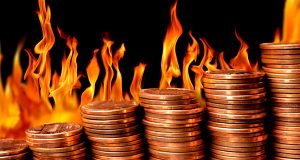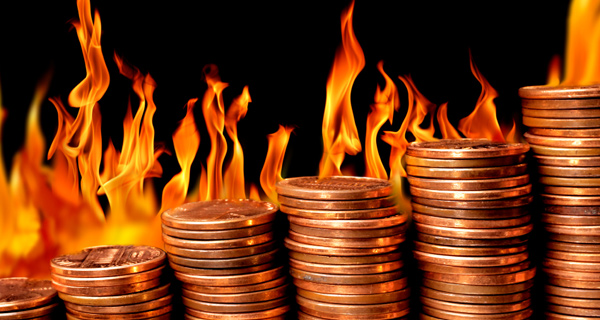 It's been an exciting week for penny stocks, especially for MEI Pharma (MEIP), K-Swiss (KSWS), and HH Gregg (HGG).  Let's take a closer look at these three hot penny stocks…
MEI Pharma (MEIP)
MEIP shares are up 176% over the past week.  No, that's not a typo.
MEI Pharma is a development stage oncology company.  The company focuses on the clinical development of therapeutics for the treatment of cancer.
So what's with the insane move higher?
The company just released two huge pieces of good news.
First off, MEIP received $27.5 million in a private placement.  If the company can raise those kinds of funds, it's a good sign investors have faith in the viability of the products.
Even better, the day after the private placement announcement, MEI Pharma released new data showing strong results in a clinical trial.  Undoubtedly, with a biopharmaceutical company, good news from clinical trials is as significant as it gets.
Between the good trial results and the private placement, MEIP looks to be on the right track.
K-Swiss (KSWS)
KSWS develops footwear, apparel, and accessories for athletic, sports, fitness activities, as well as casual wear.  The company's products include tennis and running apparel and casual athletic apparel.
For the week, the shares are up 52%.
Here's the deal…
The company beat analysts' expectations across the board.
In the most recent quarter, KSWS beat on revenue expectations, beat earnings expectations by $0.08 per share, and raised revenue guidance above consensus.  Talk about hitting the trifecta.
With results like that, it's clear KSWS is doing something right.
HH Gregg (HGG)
HGG is a specialty retailer of home appliances, televisions, computers, consumer electronics, mattresses, and more.  The company offers video products, appliances, computers, mobile devices, and other electronic products.
The shares are up 38% for the week.
Here's why…
The company posted better than expected earnings.
While HGG missed on revenues, the company beat earnings expectations by $0.02 per share.  You see, analysts had expected the drop in revenues. But, the earnings beat is a good sign things aren't quite as bad as projected.
What's more, the results show that the company's strategic shift from adding stores to improving the bottom line is working.  The news is clearly what investors needed to hear.
Yours in profit,
Gordon Lewis
Category: Hot Penny Stocks