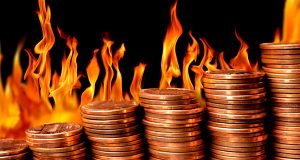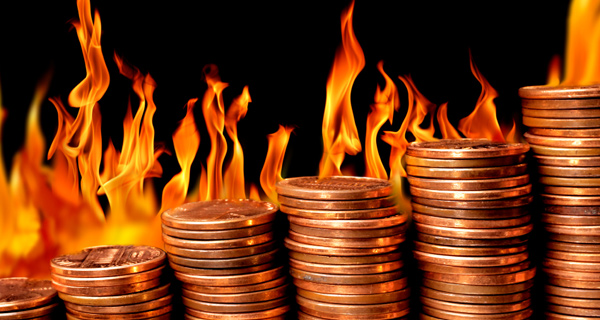 It's been an exciting week for penny stocks, especially for James River Coal (JRCC), New Frontier Media (NOOF), and Sycamore Networks (SCMR).  Let's take a closer look at these three hot penny stocks…
James River Coal (JRCC)
JRCC mines, processes, and sells thermal and metallurgical coal.  Operations are located in Kentucky, West Virginia, Indiana, and Virginia.  The company has roughly 363 million tons of proven and probably coal reserves.
For the week, the shares are up a solid 26%.
What's the reason for the move higher?
After taking quite the beating for the past few months, the coal industry finally turned higher in recent days.
Coal stocks were down due to the cheap price and abundant supply of natural gas.  However, as nat gas prices surge, demand for coal is beginning to ramp up.
Now might be a good time to look at some of the extremely underpriced coal stocks in the small cap space.  The coal industry may be on the verge of a turnaround.
New Frontier Media (NOOF)
NOOF shares are moving higher.  They're already up an impressive 60% over the last week.
New Frontier provides transactional television services and distribution of general motion picture entertainment.  The company offers transactional TV services such as pay-per-view, film production, and direct-to-consumer products.
Why the huge jump in the share price?
The company is being acquired by LFP Broadcasting.
LFP is paying $2.02 per share in cash for NOOF, which represents a roughly 60% premium over where the shares were trading.  As always, in the case of an acquisition like this, the deal has been fully priced into the shares.
Sycamore Networks (SCMR)
SCMR develops intelligent bandwidth management solutions.  The company offers optical switches that enable bandwidth management in regional and core optical networks, network performance management services, platforms for traffic aggregation, and network management software for disaster recovery.
SCMR shares are up 27% over the past week.
What's causing the shares to rise?
The company beat revenue expectations.
In the most recent quarterly report, Sycamore booked $16.8 million in revenue.  That's quite a bit higher than the analyst prediction of $12.9 million.  Plus, sales jumped 30% year over year.
That's an impressive top line surprise by SCMR.  And, it's no wonder investors are loading up on the shares.
Yours in profit,
Gordon Lewis
Category: Hot Penny Stocks