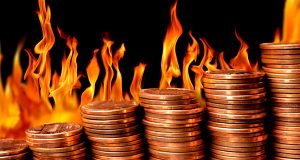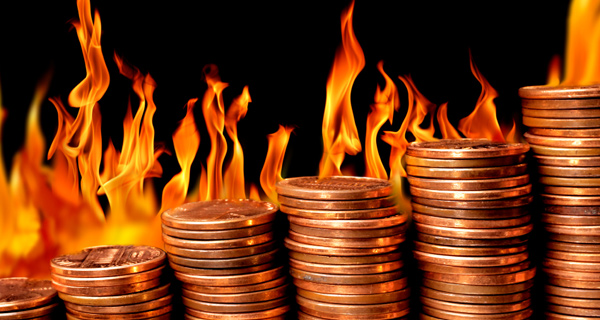 It's been an exciting week for penny stocks, especially for Immersion (IMMR), Endeavour International (END), and American Apparel (APP).  Let's take a closer look at these three hot penny stocks…
Immersion (IMMR)
IMMR shares are up 46% over the last week.
Immersion develops, manufactures, and licenses a range of hardware and software technologies and products that enhance digital devices with touch interaction. The company provides haptic technologies that allow people to use their sense of touch when operating various digital devices.
IMMR's primary product is built on their TouchSense brand.
Here's why the stock's moving…
IMMR signed a multi-year agreement with Samsung Electronics, all while raising their 2013 revenue forecast by 50%.   
Shares have surged from near $6.00 to higher than $9.50 since the announcement.
Endeavour International (END)
Endeavour International is an independent oil and gas company engaged in the acquisition, development, exploration, and production of crude oil and natural gas. The company holds interest in the Alba, Bittern, and Enoch producing fields.  END is also developing the Bacchus, Rochelle, and Columbus fields in the United Kingdom.
Finally, Endeavour has interests in the Haynesville and Marcellus, as well as developing areas comprising Heath Shale oil play located in Montana.
In just the past week, shares are up over 64%.
Here's why…
END reported a smaller 4th quarter loss than previously expected on a surge in sales volume.  The company posted a $0.15 loss this year, versus $1.15 the year prior.
While the stock has sold off from near $13 last year, it's put in a nice recovery back up to $4… from a low of $2.36.
American Apparel (APP)
American Apparel is a manufacturer, distributor, and retailer of branded fashion basic apparel. APP has approximately 10,000 employees and operated 251 retail stores in 20 countries.  The company also operates their own online retail outlet.
Shares of APP have recently climbed over 34% in just one week, and nearly 70% year-to-date…
So what's driving the stock higher?
The company's comparable sales in February jumped by 6%.  This figure includes a 28% increase in online sales.
In the competitive textiles industry, a gain in sales of 6% means they're capturing market share… enough to warrant new interest in shares.  The stock is trading just off its 52-week high of $2.08.
Until next time,
Brian Walker
Category: Hot Penny Stocks