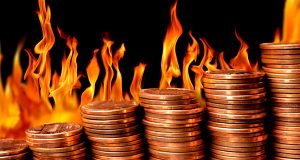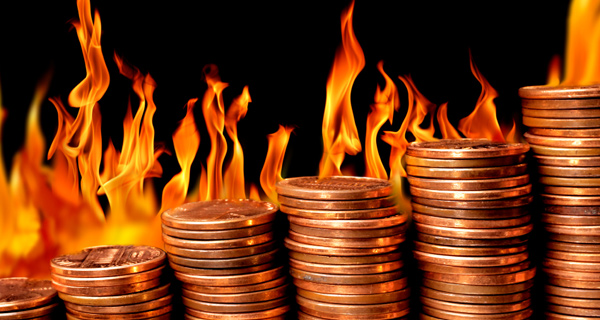 It's been an exciting week for penny stocks, especially for FreeSeas (FREE), LDK Solar (LDK), and Uranium Resources (URRE).  Let's take a closer look at these three hot penny stocks…
FreeSeas (FREE)
What a week for FREE, with the shares up 175% during the span.
FreeSeas is a drybulk shipping company that is engaged in the transportation of drybulk cargoes.  Drybulk commodities include iron ore, grain, coal, bauxite, phosphate, fertilizers, steel products, cement, sugar, and rice.
Here's the deal…
The entire dry shipping industry received a massive boost in the last week.
You see, there was a major turnaround in the Baltic Dry Index – a measure of raw material shipping prices.  A higher move in the index is typically correlated to higher revenues in the dry bulk industry.
Many investors believe the Baltic Dry Index has bottomed out and is set to climb in 2013. As such, it could be a very good year for dry shipping companies such as FREE.
LDK Solar (LDK)
LDK develops photovoltaic and power plant products and is based in China. The company offers solar-grade and semiconductor-grade polysilicon and other solar wafers to the manufacturers of solar cells and solar modules.
For the week, the shares are up 43%.
Here's why the stock is moving…
The company will benefit from a renewed $2 billion loan subsidy program put in place by the Chinese government.
Several Chinese solar stocks have turned around on news of the renewed subsidy and LDK is no exception.  Even better, the company has rallied past the point where it's not in danger of delisting.
With the way things are shaping up, it looks like Chinese solar stocks could be in for a big year.
Uranium Resources (URRE)
URRE engages in the acquisition, exploration, development, and mining of uranium properties using the in situ recovery mining process.  The company owns uranium properties in South Texas and New Mexico.
For the week, URRE shares have climbed 36%.
So what's the news?
The company is benefiting from an upswing in uranium demand.
Basically, the price of uranium is expected to rise on renewed demand from Japan.  The new Japanese administration plans on reopening the country's dormant nuclear facilities.
What's more, URRE recently expanded its joint venture with Cameco (CCJ).  This will allow the company to explore new acreage in South Texas for potential opportunities.
There are plenty of reasons for shareholders to be optimistic about URRE these days.
Yours in profit,
Gordon Lewis
Category: Hot Penny Stocks