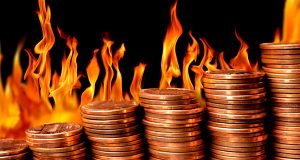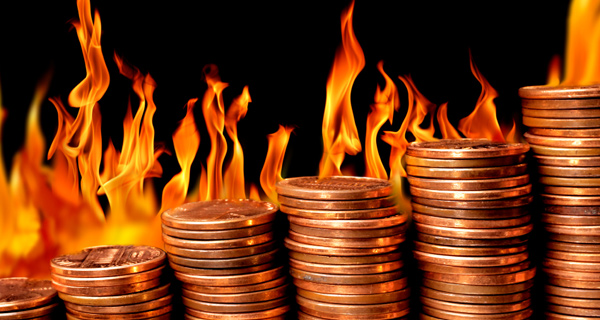 It's been an exciting week for penny stocks, especially for Fortune Industries (FFI), Nexxus Lighting (NEXS), and FriendFinder Networks (FFN).  Let's take a closer look at these three hot penny stocks…
Fortune Industries (FFI)
FFI provides human resources outsourcing services.  The company operates as a professional employer organization that offers HR outsourcing services such as HR consulting and management, payroll and tax processing, benefits administration, HR compliance, and more.
For the week, FFI shares are up an eye-popping 100%!
Here's the deal…
FFI is merging with Ide Management Group, and recently updated the merger agreement so that the company will remain publicly traded.
What's more, FFI is narrowing their focus to the management of 20 skilled nursing facilities.  In other words, they're exiting the HR outsourcing service in favor of more targeted industry management – in this case, nursing facilities.
While this may seem abrupt, shareholders clearly approve of the move.  Now, the question is whether or not the company succeeds with the new business model.
Nexxus Lighting (NEXS)
NEXS shares are soaring this week, up an impressive 55%.
NEXS develops light emitting diode (LED) replacement light bulbs, signage, and other LED lighting products.  The company offers white light LED replacement lamps, LED signage and lighting strips for use in commercial, retail, and other sign markets.
So what's going on with the stock?
The company recently announced a settlement agreement with Royal Philips Electronics (PHG) to end pending patent litigation.
The agreement will result in Philips providing Nexxus with a royalty-bearing license on certain Philips' LED products.  Plus, Nexxus can continue to manufacture their own LED-based lighting products.
In return, NEXS will pay PHG a one-time, lump sum royalty fee for past sales.  Sounds like a win for both companies.  Well, judging by the move in the stock, we at least know NEXS shareholders are happy with the settlement.
FriendFinder Networks (FFN)
FFN provides services in the social networking and web-based video sharing markets.  The company offers services including social networking, online personals, live interactive video, online chatrooms, instant messaging, blogs, and more.
For the week, FFN shares are up a solid 34%.
So what's causing the big move?
The company's restructuring efforts are working.
FFN's aggressive efforts to optimize the business and streamline their cost structure have resulted in a strong adjusted EBITDA of $8 million in just one month's time.  That's a great sign the company's headed in the right direction.
Moreover, insiders have been buying up shares of the company… another sign FFN is in good shape moving forward.  This one's worth keeping an eye on.
***Editor's Note***  Our close friend and colleague, Corey Williams, really knows technology.  In fact, he recently closed out a 100%+ gain in his tech-specific newsletter.  Click here for details.
Yours in profit,
Gordon Lewis
Category: Hot Penny Stocks