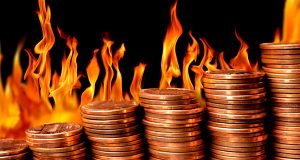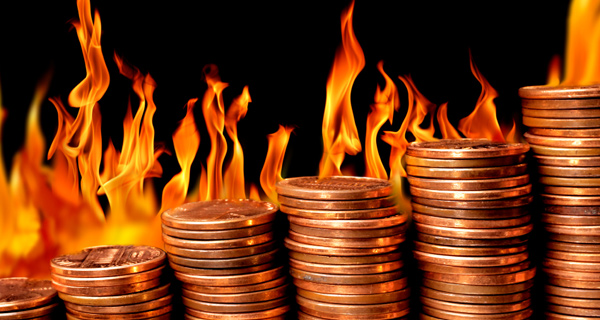 It's been an exciting week for penny stocks, especially for DragonWave (DRWI), Smith Micro Software (SMSI), and Gastar Exploration (GST).  Let's take a closer look at these three hot penny stocks…
DragonWave (DRWI)
Shares in DragonWave are up 55% for the past week.
What's the deal?
First off, DRWI provides wireless Ethernet equipment for Internet protocol networks.  The company develops carrier-grade microwave radio frequency networking equipment that wirelessly transmit broadband voice, video, and other data between two points.
Here's the thing…
The company is a major supplier to Clearwire (CLWR).
You see, Clearwire is getting purchased by Sprint (S).  And, as part of the deal, Sprint's providing a substantial line of credit to CLWR so that it can continue to build out its network.  In other words, DRWI stands to gain a lot of business from this deal as a supplier.
Investors are buying up the stock in anticipation of increasing revenues and earnings.
Smith Micro Software (SMSI)
SMSI provides software and services that simplify, secure, and enhance the mobile experience.  The company develops mobile connectivity and communications management solutions, broadband connectivity solutions, and other connectivity solutions.
For the week, the shares are up 51%.
Here's why the stock is moving…
The company's key software product is made for Windows 8 Mobile.
Basically, just around the corner in January is the huge Consumer Electronics Show.  It's where Microsoft (MSFT) will make a big push for Windows 8 adoption.  It's also the place where major announcements are often made.
Investors are likely jumping into SMSI prior to the conference in anticipation of big news.  Or, they expect Windows 8 Mobile will start selling in higher volume once the new year begins.
Gastar Exploration (GST)
GST is an independent energy company engaging in the exploration, development, and production of natural gas and oil in the US.  The company focuses on unconventional plays, such as shale resources.
GST shares have recently climbed 45%.
Here's what's going on…
The company provided a positive update on its 2012 operations results.
GST is on track to achieve its guidance target of 38 gross operated wells in the Marcellus shale by the end of the year.  Drilling wells can be unpredictable, so the fact that the company is on track is certainly good news.
What's more, at this rate, Gastar stands to improve significantly on revenue and earnings in 2013.  That's clearly a big deal to investors.
Yours in profit,
Gordon Lewis
Category: Hot Penny Stocks