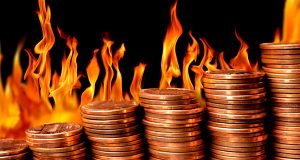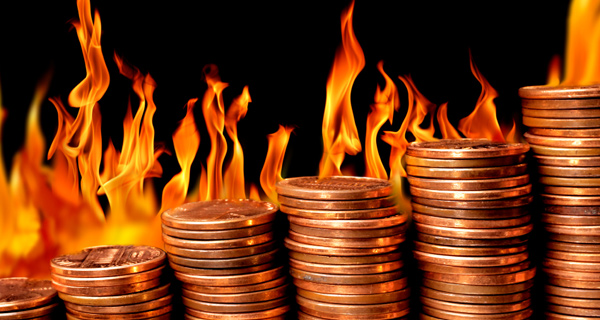 It's an exciting time for penny stocks, especially Catalyst Pharmaceutical Partners (CPRX), Chromcraft Revington (CRC), and Zhone Technologies (ZHNE).  Let's take a closer look at these three hot penny stocks…
Catalyst Pharmaceutical Partners (NASDAQ: CPRX)
CPRX gained 80% last week!
Catalyst Pharmaceutical is a development-stage biotech focused on developing drugs for treatment of rare neuromuscular and neurological diseases.  The company's leading drug candidate, Firdapse, is in phase 3 clinical trials for treatment of Lambert-Eaton Myasthenic Syndrome.        
Here's why the stock moved…
CPRX soared last week thanks to a couple of positive analyst recommendations.  Zacks assigned the company a number one ranking, its highest ranking and the equivalent of a strong buy, on Wednesday, April 10th.  And then last Thursday, Aegis Capital initiated coverage of CPRX with a buy rating.
Since the recommendations were published, CPRX has skyrocketed from $0.48 to over $1.00 per share.  That's a big move in a short period of time. 
But it looks like the stock still has room to run.  With CPRX currently trading at $1.04, there's 44% upside to the price target of $1.50. 
Chromcraft Revington (NYSE: CRC)
Chromcraft engages in the design, import, manufacture, and marketing of residential and commercial furniture in the US and Canada.  The company was founded in 1946 and is headquartered in West Lafayette, Indiana.
Over the past week, CRC has surged 46%!
Here's why…
On Thursday, Chromcraft announced it has begun negotiations with certain members of the management team interested in acquiring the company.  According to a press release, the parties are contemplating a valuation of $5 million for the company.  If the deal goes through, shareholders would receive cash for each of their common shares.
How much cash?
The company's press release didn't provide a specific amount as negotiations are ongoing.  But with a little back of the envelope math, we can calculate what shareholders would receive under the proposed terms. 
According to the company's last 10-Q, which was filed on November 13, 2012 for the quarter ending September 29th, Chromcraft had 5,061,000 shares outstanding.  So at the proposed valuation of $5 million, CRC shareholders would receive approximately $0.99 per share.
It's no wonder CRC jumped on the news. 
Prior to the announcement, CRC was trading at just $0.36 per share.  That's a 64% discount to the potential acquisition price. 
Since the news came out, CRC has gained a whopping 81%.  And with the stock currently trading at $0.65, there's still 52% upside to the potential acquisition price of $0.99 per share.
Zhone Technologies (NASDAQ: ZHNE)
Zhone manufactures communications network equipment for more than 600 telecom, wireless, and cable operators worldwide.  Their products address a full range of applications, including residential and business broadband, VoIP, IPTV, and Ethernet over both copper and fiber access lines. 
Shares of this exciting company jumped 34% last week!
What's going on?
Zhone announced a profit for the first quarter of 2013.  After losing $3.4 million or $0.11 per share in the year ago quarter, ZHNE eked out a profit of $0.2 million or $0.01 per share in the initial quarter of 2013.
What's more, management said…
"We're now focused on generating more profitability in each consecutive quarter based on the continued success of our industry leading MxK and the generation of new revenue from our recently launched FiberLAN Optical LAN solution."  
Investors appear to be interpreting this statement to mean ZHNE will post earnings gains in each quarter going forward.  Of course, whether the company will make good on this bold prediction remains to be seen.
Nevertheless, the stock's moving higher in a hurry.
Last week the shares advanced from $0.79 to a high of $1.14 before closing at $1.06.  And today the stock is up more than 3% to $1.10 per share.
Profitably Yours,
Robert Morris
Category: Hot Penny Stocks