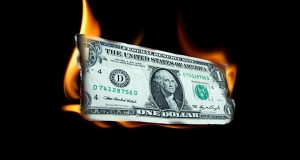 Welcome to today's Pump and Dump Alerts, where we will be exposing these two companies: DHS Holding Co. (DHSM) and SEFE (SEFE).
Here we identify a couple of the potentially "bogus" promotions going on in penny stocks today.
If you don't know how these schemes work, be sure to check out this free report that exposes the whole thing.
Without further ado, here are today's "disasters waiting to happen":
DHS Holding Co. (DHSM)
DHS Holding Co. is focused in the health care sector.  Areas of operation include Cyber Security, Authentication and Identification, Specialty Medical Devices, Medical Banking, and Electronic Funds Transfer.  On April 9th, DHSM filed an application for an offshore, online gaming license in Belize.  Earlier in the month, the company signed a purchase agreement for 40 acres near the Belize-Mexico border.
Right now, shares of this penny stock trade near $0.68.
Club Penny Stocks Network was paid $20,000 to pump shares of DHSM. 
SEFE is a development stage company that is attempting to commercialize the ability to harvest atmospheric electricity. Up until July 16, 2010, SEFE was known as Midnight Candle Company.  With no revenue, SEFE reported a net loss of 538,413 in 2010 and $1,088,723 in 2011.
This penny stock is currently trading around $1.27.
Penny Stock Wizard was paid $2,274,560 by Speed Evolution Ltd to pump shares of SEFE.
A final word (and warning).
These are just a few of the potential "pump and dumps" we've seen lately.
Remember, there's a lot more of this going on than we can highlight here.
For more in-depth coverage of potential penny stock pump and dumps, be sure to sign up for our free newsletter, Penny Stock Research.
As you know, penny stocks are a great place to invest your money.  You just have to do your due diligence to stay away from all the schemes and scams out there these days!
Until next time,
Brian Walker
Category: Pump & Dump Alerts, Pump & Dump Daily