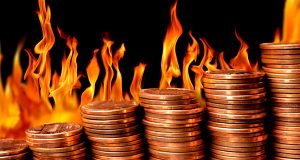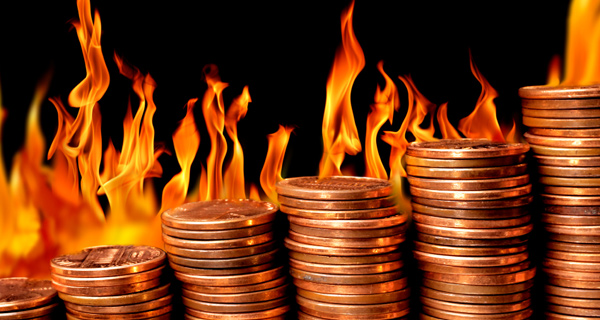 It's an exciting time for penny stocks, especially Cleantech Solutions International (CLNT), Ballard Power (BLDP), and DayStar Technologies (DSTI).  Let's take a closer look at these three hot penny stocks…
Cleantech Solutions International (NASDAQ: CLNT)
CLNT has soared 80% in a week!
Cleantech Solutions manufactures precision forged rolled rings and related components for the wind power and solar power industries.  Based in Wuxi City, China, this company is positioned perfectly to capitalize on China's massive investment in renewable energy sources. 
Why's the stock surging?
The company recently announced it has become a certified supplier of components to China Petroleum and Chemical (NYSE: SNP) – also known as Sinopec – and China National Petroleum.  In fact, Cleantech has already supplied the two oil companies with prototypes of forged flanges and pipes created specifically for oil and gas onshore and offshore drilling and refinery equipment.
This is a huge deal for tiny Cleantech as its new customers are the two largest oil and gas companies in China! 
As you can see, CLNT skyrocketed on the news! 
After closing at $3.74 per share on May 21st, the stock shot up to a high of $9.75 on May 22nd for a whopping 161% intra-day gain!  And the very next day CLNT shot up to a high of $10.85 for a two-day peak gain of 190%!
The shares have pulled back a bit after the monster two-day run.  But Cleantech's new relationships with China's two largest oil companies certainly bodes well for the company's future.
Ballard Power Systems (NASDAQ: BLDP)
Ballard Power Systems is a global leader in proton exchange membrane (PEM) fuel cell technology.  They manufacture fuel cell stacks, modules, and complete systems for various applications in the motive and stationary power markets. 
A fuel cell is simply a clean energy device to produce electricity.  As long as fuel and oxygen are supplied, it can produce electricity continually. 
Fuel cells have the potential to be used in a variety of applications.  However, the company's focus right now is on applications where the unique attributes of PEM provide customers with a commercial advantage.  
These areas are currently backup power, distributed generation, material handling, and bus applications.  Ballard's clean energy fuel cells compete with incumbent technologies like lead-acid batteries and diesel generators.
Over the past week, BLDP has surged 65%!
Here's why…
The company recently announced the formation of a potentially lucrative relationship with Azure Hydrogen Corporation of Beijing, China.  While the relationship right now is a non-binding agreement to do business together, it has potential to be a huge money maker for Ballard Power.
According to the two companies, Azure plans to develop fuel cell bus capabilities in China with Ballard's technical support and funding from Chinese sources.  If the Azure partnership is successful, it would lead to the deployment of zero emission fuel cell buses in China.
And make no mistake…
Azure is clearly serious about making this project a success.  The company has already made an up-front payment of $1 million to Ballard.
Investors clearly liked the news. 
They sent BLDP surging from $1.20 on May 23rd to a high of $2.39 today.  That's a phenomenal 99% gain in just three trading days.  While BLDP has since come off that lofty high, the stock appears to have huge upside potential.
DayStar Technologies (OTCPINK: DSTI)
DayStar claims it's positioned to become the world's leading manufacturer of low-cost, high performance, CIGS thin film photovoltaic products for converting electricity from the sun.  The company plans to market its monolithically integrated copper indium gallium selenide (CIGS) modules on glass laminate substrates to utility power plants as well as commercial and residential customers. 
Here's the thing… shares of DSTI have jumped 76% in a week!
What's going on?
The company announced on Friday it has acquired a 20% equity position in Premier Global Holdings Corp.  And some investors clearly believe it's a huge step forward for DayStar.
According to a recent press release, Premier Global is close to launching a new product that enables utilities to cost-effectively store solar energy and use it as needed.  This product would allow utilities to reduce their capital equipment investments and integrate renewable energy without paying higher than ordinary rates for power.
In fact, DayStar's CEO Mark Roseborough says the product "has the potential to be worth billions of dollars in new revenues for the industry as a whole."  
As a result, DSTI surged from $0.50 on May 20th to a high of $0.95 yesterday before closing at $0.88.  That's a big move in a short period of time.  And it could be the start of a larger rally.
Profitably Yours,
Robert Morris
Category: Hot Penny Stocks