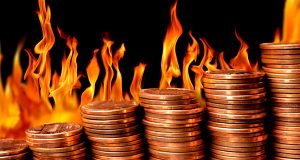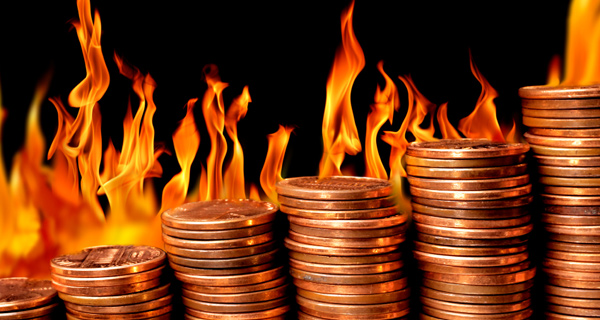 It's been an exciting week for penny stocks, especially for ChinaCast Education (CAST), China BAK Battery (CBAK), and Altair Nanotechnologies (ALTI).  Let's take a closer look at these three hot penny stocks…
ChinaCast Education (CAST)
CAST provides post-secondary education and e-learning services in China.  The company offers distance learning services that enable universities and other higher learning institutions to provide nationwide real-time education services.
For the week, CAST shares are up a stellar 40%.
What's causing the big move?
The company completed a round of financing worth $2.2 million.
CAST management plans to use the funds to fix several problems caused by supposedly illegal internal activities.  That includes retaining ownership of certain schools and recovering cash balances removed illegally.
If the company can solve these issues, the stock may be able to get back on track.  Plus, investors seem to believe CAST is headed in the right direction.
China BAK Battery (CBAK)
CBAK shares are moving higher this week, up a solid 33%.
China BAK Battery develops various standard and customized lithium ion rechargeable batteries.  The company's battery cells are the principal component of rechargeable batteries used to power cellular phones and smart phones, notebook computers, tablets, electric vehicles, and more.
So what's going on?
CBAK's going to supply lithium-ion batteries to FAW-Volkswagen.
In a nutshell, FAW-Volkswagen will receive a sample order of the company's batteries to power their electric cars.  They'll be testing the performance and reliability of the battery units.
Clearly, this is a big deal.  If FAW-Volkswagen successfully tests CBAK's batteries, it could result in a huge deal for the company.
This is one worth watching.
Altair Nanotechnologies (ALTI)
ALTI develops nano-structured lithium titanate spinel battery cells, battery packs, and multi-megawatt battery systems.  The company markets energy storage solutions to power companies and electric grid operators, and batteries to electric bus manufacturers.
ALTI shares are up 48% this week.
What's causing the rise?
The company's shares continue to benefit from better than expected second quarter earnings.
In the most recent earnings report, ALTI announced the completion of a series of agreements in China that will create "a unique point of entry into the Chinese market".  Of course, that's a very good thing as China is a huge market.
What's more, the company took steps to consolidate operations and reduce cost structure.  Plus, ALTI will recognize revenue in the final two quarters of this year from the completion of four energy storage system projects.
There are a lot of positives happening at Altair these days… no wonder the stock continues to move higher.
***Editor's Note***  One of our good friends at Hyperion Financial is releasing a short-term trade in the technology sector tomorrow.  These 'flash trades' are typically great opportunities to make some quick cash.  Click here to see what he's got cookin' for tomorrow!
Yours in profit,
Gordon Lewis
Category: Hot Penny Stocks