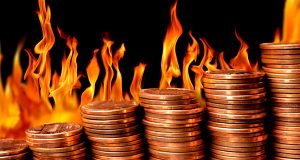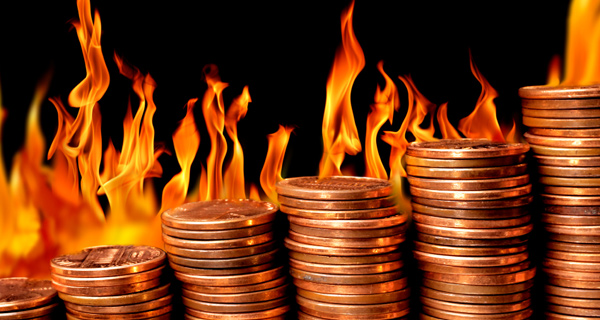 It's been an exciting week for penny stocks, especially for CAMAC Energy (CAK), Bluegreen (BXG), and Tucows (TCX).  Let's take a closer look at these three hot penny stocks…
CAMAC Energy (CAK)
CAK shares are up 82% over the past week.  So what's with the huge move higher?
First off, CAK explores, develops, produces, and distributes oil and gas.  The company's primary assets include interests in offshore oil in deepwater Nigeria, a gas asset in China, and enhanced oil recovery in northern China.  CAK's also seeking to purchase and explore acreage in west and east Africa.
Here's the thing…
CAMAC's Chairman and CEO is adopting a 10b5-1 Trading Plan.
That means the CEO can purchase up to 2 million shares of common stock from time to time on the open market.
It's great news because large purchases will drive up the share price.  And more importantly, it shows the CEO has complete faith in the future of the business.
Investors are clearly excited about the news.
Bluegreen (BXG)
BXG focuses on the vacation ownership industry in the US.  The company offers ownership interests in resorts that are developed or acquired by the company or others.
For the week, the shares are up 54%.
Here's why the stock is moving…
The company is getting acquired by BFC Financial (BFCF).
BXG shares are being acquired by BFC in a cash transaction.  Shareholders will receive $10 per share – representing a roughly 66% premium over where the shares were trading prior to the announcement.
All indications point to this deal going through as currently structured.
Tucows (TCX)
TCX distributes internet services worldwide.  The company offers domain name registration, and security and identity products through digital certificates, email, and mobile telephony services.
For the past week, the shares have climbed 33%.
Here's why…
The company announced plans to commence a Dutch auction tender offer.
Basically, a Dutch auction is a fancy way of saying Tucows is going to purchase a large block of its shares.  In this case, the company is buying back up to 6.5 million shares, or roughly 15% of the company's outstanding stock.
The auction method of doing this repurchase will result in the price being anywhere from $1.35 to $1.50.  As such, it explains why the stock jumped to a point directly in between those particular price levels.
Yours in profit,
Gordon Lewis
Category: Hot Penny Stocks