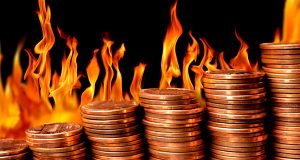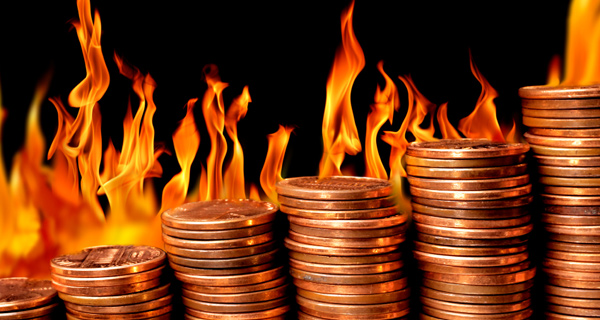 It's been an exciting week for penny stocks, especially for Aurizon Mines (AZK), eGain Communications (EGAN), and Unwired Planet (UPIP).  Let's take a closer look at these three hot penny stocks…
Aurizon Mines (AZK)
AZK shares are up 37% over the last week.
Aurizon Mines engages in the acquisition, exploration, development, and production of gold properties in North America.  The company's primary properties are located in northwestern Quebec.
Here's why the stock's moving…
Alamos Gold, a private Canadian gold producer, wants to buy AZK for $792 million. 
That would represent a roughly 40% premium over where the shares were trading prior to the announcement.  AZK is reviewing the bid, but I imagine they're strongly considering accepting the deal.
Regardless, it's a good sign for the company that they're an acquisition target and bodes well for shareholders either way.
eGain Communications (EGAN)
EGAN develops customer interaction software solutions.  The company offers cloud or hosting, and on-site customer interaction software for sales and service.  Its primary applications help businesses to acquire and serve customers through various interaction channels.
In one week's time, the shares are up 35%.
Here's why…
The company reported positive preliminary revenue results.
More specifically, EGAN's fiscal second quarter revenues are expected to exceed $14.5 million, a 35% year over year increase.  Plus, cash holdings are expected to increase substantially.  And, the company raised its revenue guidance.
Clearly, that's great news for investors.  It's hard to argue with better than expected results and increased guidance.
Unwired Planet (UPIP)
UPIP owns patents that allow mobile devices to connect to the Internet.  The company's patent portfolio consists of US and foreign patents related to mobile communications, and span smart devices, cloud technologies, and unified messaging.
Shares of Unwired Planet have recently climbed 42%.
What's the news?
The company is purchasing 2,185 Ericsson patents.
These patents will substantially add to UPIP's mobile communication patent portfolio.  Plus, the company will receive another 100 patents from Ericsson each year from 2014 to 2018.
UPIP will now be in even better position to generate revenue from licensing its patents or litigating against companies infringing on its intellectual property.  Since this is the primary method the company has of generating revenue, this deal is certainly big news.
Until next time,
Brian Walker
Category: Hot Penny Stocks