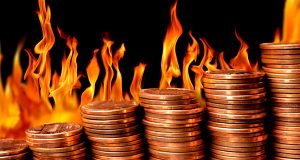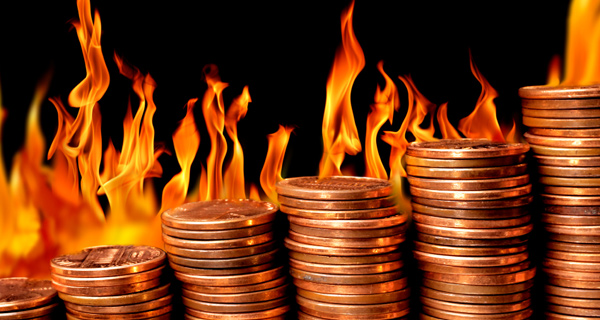 It's been an exciting week for penny stocks, especially for American Independence (AMIC), Eagle Bulk Shipping (EGLE), and Plug Power (PLUG).  Let's take a closer look at these three hot penny stocks…
American Independence (AMIC)
AMIC shares are up 32% over the last week… and 61% so far in 2013.
American Independence operates in the health insurance and reinsurance businesses. The company provides specialized health coverage and related services to commercial customers and individuals.
AMIC offers medical insurance for individuals and families, group medical insurance, short-term medical insurance, pet insurance, as well as a variety of vision and dental insurance products.
Here's why the stock's moving…
AMIC saw net income jump to $0.87 per share.  That's in comparison to $0.06 the year prior!   
The company has grown book value to $12.59 per share, giving current investors a great value at $7.00.
Eagle Bulk Shipping (EGLE)
Eagle Bulk Shipping is the largest U.S.-based owner of Handymax dry bulk vessels. The company owns, charters, and operates dry bulk vessels that transport a range of bulk cargo items.  Typical cargo transported by Eagle includes iron ore, coal, grain, cement, and fertilizer.
Eagle's fleet is comprised principally of Supramax class vessels, which are a larger and more efficient Handymax design.
In just the past week, shares are up over 35%, and a massive 158% so far in 2013!
Here's why…
EGLE is taking part in the huge shipping rally underway.  Even though shippers are still losing money, the industry has seen an epic bottoming process take place.  The latest rally seems to be nothing more than a technical bounce off the bottom.
What's more, shares are running into previous resistance at the $4 level.
Plug Power (PLUG)
Plug Power is an alternative energy technology provider.  The company designs and manufactures fuel cell systems for the industrial off-road markets. PLUG sells a range of fuel cell systems including hydrogen-fueled Proton Exchange Membrane (PEM) systems. These cells are used for industrial off-road systems consisting of forklift or material handling applications.
Shares of PLUG have recently climbed over 28% in just one week…
So what's driving the stock higher?
There's an anticipation of positive earnings, which are due out on March 28th.
In addition, PLUG issued 18.91 million shares of its common stock at $0.15… basically setting a floor at this price back in February.  Shares have rallied since.
Until next time,
Brian Walker
Category: Hot Penny Stocks