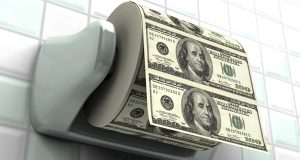 This week we're exposing one of the most popular Pump & Dumps:  Cleantech Transit (CLNO).
That said, welcome to Pump and Dump Friday, where every week we identify at least one of the many potentially "bogus" promotions going on in penny stocks today.
If you don't know how these schemes work, be sure to check out our free report that exposes the whole thing.
Without further ado, here is today's "disaster waiting to happen":
Cleantech Transit (CLNO)
I love how pumper's spin virtually everything they touch.  And in the case of CLNO- it's never been clearer!  What do I mean?
Just looking at the chart the pumper BEST OTC used on this stock; they're showing CLNO in the best possible light… (shocking, really).  Take a look at what they sent out this week to pump this stock…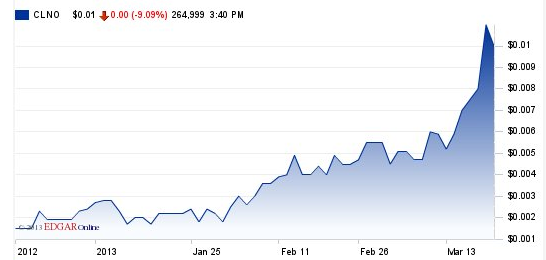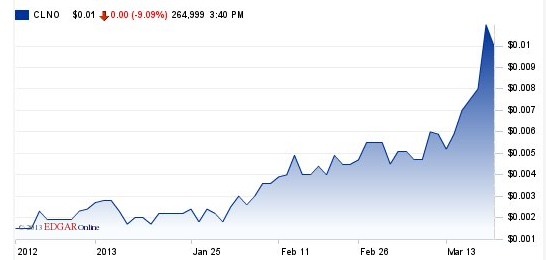 Looks like a real winner… right?
WRONG!
I pulled up a one year chart on this stock, and as you'll see- investors in Cleantech have simply taken a bath!  See for yourself…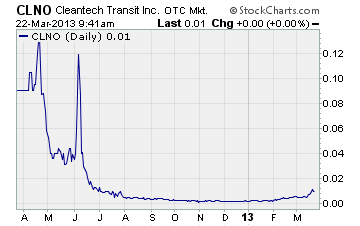 Now that's a slightly different look… one that shows CLNO shares are down more than 93% over the past year!
And there's good reason why shares are down.
For starters, Cleantech has seen cash reserves fall from $16,085 in October of 2011 down to $947 this past year.  What's more, assets fell from $1.01 million down to just $13,547!
As if that's not bad enough, revenue's continue to be $0- as in NONE- for the life of the company!  And expenses ran more than $1 million for the 12 months ending October 31st of last year.
With a net loss of $1.4 million on the books, things aren't exactly going the way investors might hope.
Now- the pumper has not disclosed how much they were paid to tout this crappy stock.  Their disclaimer makes no mention of a dollar amount… which is a clear violation of SEC rules!  Basically all they say is they're frequently paid to promote stocks.  That's great, thanks (like we didn't know that).
The bottom line…
No matter what the pumpers are saying, I seen no reason for investors to line up and buy this stock!
Other Penny Stocks Being Pumped This Week
GOFF – Penny Stock Advice expects to be paid €10,000
NWCH – Monster Stock Picks was paid $3,000
A final word (and warning).
This is just one of the potential "pump and dumps" we've seen lately.
Remember, there's a lot more of this going on than we can highlight here.
As you know, penny stocks are a great place to invest your money.  You just have to do your due diligence to stay away from all the schemes and scams out there these days!
Until next time,
Brian Walker
Category: Pump & Dump Alerts