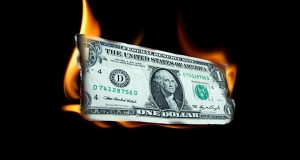 Welcome to today's Pump and Dump Alerts, where we will be exposing these two companies:  Creative Edge Nutrition (FITX) and Carbon Credits International (CARN).
Here we identify a couple of the potentially "bogus" promotions going on in penny stocks today.
If you don't know how these schemes work, be sure to check out this free report that exposes the whole thing.
Without further ado, here are today's "disasters waiting to happen":
Creative Edge Nutrition (FITX)
Creative Edge Nutrition operates a diet supplement company.  FITX sells CENERGY (the brand) and offers a line of customized dietary products.  Users of the products are sports enthusiasts and athletes appealing to men and women ages 18 to 49.  Prior to becoming FITX, this company operated as Laufer Bridge Enterprises (LBGE).
As an important note, FITX does not file with the SEC.
This penny stock is currently trading near $0.02.
Moving Pennies was paid $5,000 by Wise Microcap Consulting, LLC to tout shares of FITX.
Carbon Credits International (CARN)
Carbon Credits is headquartered in Phoenix, AZ and operates a mobile technology company and full service mobile marketing agency.  CARN runs a mobile commerce and communication platform specifically designed to serve the needs of the non-profit community. On January 25, 2010, CARN had their SEC registration terminated.
Shares of this penny stock currently trade near $0.05.
Surfs Up Stocks was paid $3,000 by 1-Business Media Group, LLC to pump shares of CARN. 
A final word (and warning).
These are just a few of the potential "pump and dumps" we've seen lately.
Remember, there's a lot more of this going on than we can highlight here.
For more in-depth coverage of potential penny stock pump and dumps, be sure to sign up for our free newsletter, Penny Stock Research.
As you know, penny stocks are a great place to invest your money.  You just have to do your due diligence to stay away from all the schemes and scams out there these days!
Until next time,
Brian Walker
Category: Pump & Dump Alerts, Pump & Dump Daily