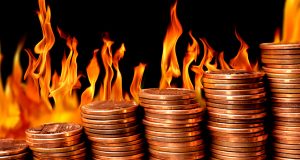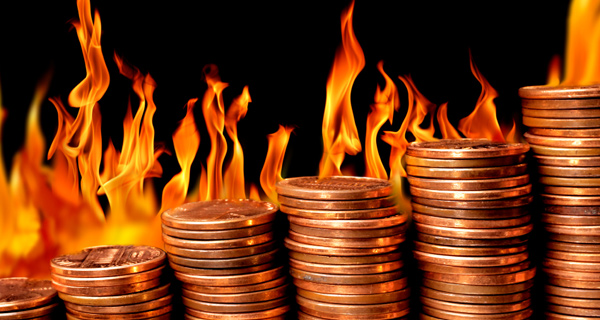 Looking for a few penny stock tips?
Want to find the hottest penny stocks?
Turn off the tunnel vision and look at the big trends that will impact the performance of the stock.
How can you spot a trend?
Sometimes a trend is impossible to ignore because it's so obvious and hits so close to home.
When's the last time you bought an album?  A CD?  Or a digital download?
This is an example of a trend that's unlikely to reverse itself.  Chances are, none of us are going to stop going to the Apple $AAPL iTunes Store and start buying CDs again.
Granted, there are people buying albums – the vinyl fans.  But these people are collectors, a fringe group, and ultimately a small sliver of the overall market for music.
So the digital delivery of content is a trend, and it's turned all sorts of yesterday's high- flying blue chip stocks into today's penny stocks.
That's the power of a trend.  But when you are investing in penny stocks, or anything for that matter, there's a nasty curve the trend can throw…
A Trend Can Reverse Itself
Look at homebuilding.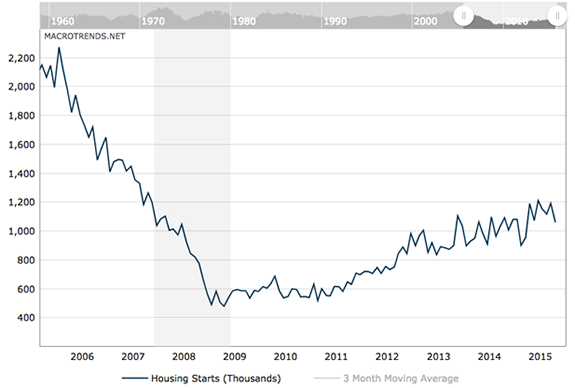 In April 2009, there were 478,000 new home starts in the U.S.
Things rolled along with no significant uptick until the fall of 2012.  And look at the choppiness in the numbers since.
Every penny stock whose fortunes are tied to the homebuilding business and residential construction is impacted one way or another by this trend.
The 2.27 million new housing starts back in January 2006… don't hold your breath waiting for this kind of activity to be repeated anytime soon.
Don't buy a penny stock where the company depends on a huge rebound in new home construction.
When you study the trend, you'll see that the growth ahead will probably be modest.  It could even be a "one step forward, two steps back" scenario.
Trends are inescapable.  And they'll play a big role in whether or not a penny stock sinks or swims.
How To Use Trends To Find Hot Penny Stocks
Crude oil prices.  Other commodity prices.  Junk bonds.  Demographics.  Interest rates.  There are all kinds of trends impacting our economy.
When you put two trends together, there's even more power.
For instance, you might identify the complimentary trends of more people interested in gardening and more people moving into smaller homes.
Perhaps a company that specializes in an indoor gardening product could be a good penny stock.
Penny stocks are especially sensitive to the impact of a trend.  When crude oil prices tank, a big company like Chevron $CVX has the money and the assets to ride it out.
But a small independent driller that depends on nothing but selling crude oil to generate revenue will take a hit.
Even the best penny stocks are vulnerable to these shifts.
What trends do you believe are about to change direction?
Will the healthy food trend peak and drive people back to burgers in a big way?
Will people stop buying laptops and go for even more powerful smartphones?
What kinds of penny stocks could be in a good position to capture the upswing of a trend?
Is there a small tech company working on next generation chips to power tomorrow's smart phones?
What about a specialized plastics company that could suddenly get a huge order from Apple for new iPhone screens?
When you pick the best penny stocks, work backwards from a trend.  Start with the trend and not the stock.
You might find 3 or 4 good penny stocks that will benefit in a big way from a specific trend.
This is how you find penny stocks where the value can soar.
How To Find Trends That Lead You To Hot Penny Stocks
Look for trends everywhere.  At the mall, on the news, and when you travel.
Want an example?
Let's say you think the health food trend is going to pick up even more steam.
And you notice that demographic trends show that Asians represent America's fastest growing group of immigrants.
You put these two trends together and think about what kinds of companies are in a good position to profit from them.
This leads you to Amira Nature Foods Ltd. $ANFI.  The company is in the rice business and targets the health food market.
When you look at how the stock has been doing over the past three years, you see something interesting…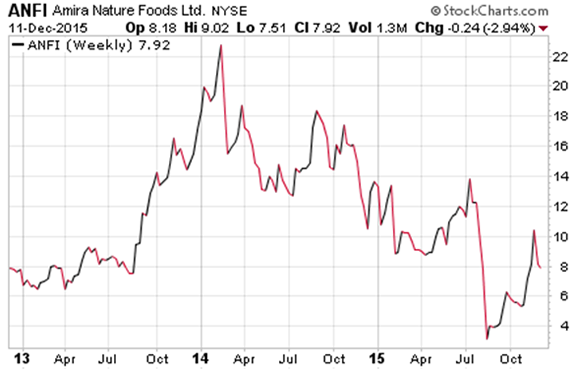 When you look at this chart, you wonder, "What happened to Amira back in August?"
So you do some digging.  You discover the stock was hit by short sellers who thought it was overvalued.
Since then, Amira has been clawing back.
Is Amira one of the best penny stocks to buy right now?
Well, we're not recommending Amira.  We're just pointing it out so you can see how to use a legitimate trend to find good penny stocks.
And when you find two strong trends that converge, like we did with the two trends that steered us toward Amira, you're doing some solid research.
Because you have used a trend to find good penny stocks to buy, you've turned your back on the pump and dump scam artists.
You've ignored the talking heads and you've charted your own, independent course.
This is how you can find the hottest penny stocks.
Sound good?
What kinds of trends are you noticing?  What trends do you think are important for penny stock investors to keep an eye on?
It would be great to hear from you.  And if you have a question about a trend, a penny stock, or an investment idea, shoot us an email.  You can also leave us a comment on the website.
Good investing…
Brian Kent
Note:  If you're interested in learning more about Brian Kent's Penny Stock All-Stars premium service… and learning about the stocks we're trading for profit… you can get the inside scoop on penny stocks here.
Category: Hot Penny Stocks