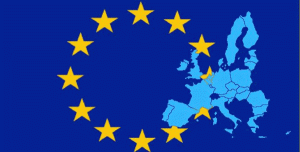 One of the only certainties in this market is uncertainty.  You just never know from day to day whether it's going to be a rally or a bloodbath.  There's just a lot going on in the world right now.
Generally, it's news from Europe impacting stocks the most.  However, the domestic economy and China are also driving market direction.  Having so many catalysts is one of the main reasons the market has been so unpredictable.
In fact, just over a week ago I wrote that bulls had regained the upper hand.  I reasoned that after the Greek elections and FOMC meeting, the markets were in the clear.  Of course, the next day stocks had their second worst day of the year.
However, the biggest news of the quarter came on its very last day.
It seems European leaders have finally agreed to do something constructive for their ailing banking system, particularly in Spain.
Here's the deal…
At last week's key summit, Euro area leaders agreed on several very important issues.  They're fixing certain obstacles with their bailout program, working towards a single banking union for the region, and most importantly, separating banking and politics.
You see, after the new banking union is created, it will have oversight over all the region's banks.  In that way, funding can be made directly to banks, without having to go through a country's government.
In other words, we won't have to worry about who wins an election or what country is willing to accept austerity measures.  It's based only on need – and that's exactly the way it should be.
Who knows, with a single banking entity, Euro leaders may actually be able to push through a Euro bond product.  That would be another very useful instrument for raising money in the troubled region.
So are the markets saved?  Has Europe fixed their debt problems?
Not yet.  There's still a long way to go.  However, this was a major step in the right direction.  And, it's what the markets were looking for.
That's why the major indices had one of their best days of the year after the news hit the wire.  In fact, it was the best day of the year so far for the Nasdaq.
Now, there's still the domestic economy and China with the potential to derail a stock recovery.  However, the biggest concern out of Europe is now far less of a worry than it was last week.  Let's see if the market can take this positive momentum and run with it.
Yours in profit,
Gordon Lewis
Category: Breaking News