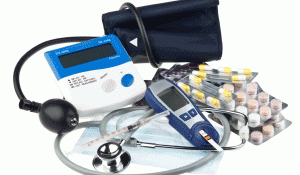 Small US medical device makers have long counted on the European Union's easier product approval process.  But that could all change over the next few weeks.  The EU is close to approving new rules that will make it much harder for medical devices to gain the coveted CE Mark.
Let me explain…
For years, it has been much easier and less costly for medical device companies to get their products approved in Europe than in the US.  As such, a good number of US medical device makers have sought to have their new products approved in Europe first before attempting to gain FDA approval.
However, the proposed rule change could make this strategy no longer viable.
You see, the new rules would require greater oversight of the approval process by the EU.  Of course more red tape just means it will take longer to get a product approved, while increasing the cost of the entire process. 
What's more, the EU would have the power to overrule the independent assessment body's approval of a device in extraordinary cases.  And the new rules would allow authorities to conduct surprise factory inspections and sample testing.
But that's not all…
In a shocking move today, the European Parliament's Environment committee voted to impose a new pre-market authorization system for medical devices.  According to Reuters, the new system would require "randomized clinical trials for implantable devices, covering everything from hip replacements to artificial heart valves."
Now, here's the problem…
The new rules are expected to considerably lengthen the time it takes for new medical devices to reach patients.  And they're likely to significantly increase the costs incurred by medical device makers to get their new products approved.
The EU trade group Eucomed made this perfectly clear in the following statement…
"The proposed regulatory system will not only unnecessarily delay by three years patient access to the latest lifesaving medical technology, but also deliver a devastating financial blow to Europe's 25,000 small and medium-sized device makers."
In fact, Eucomed estimates that the new rules will cost small to mid-sized device manufacturers an additional $23.6 million to get a device approved over a five-year period.  Clearly, the new rules will have a heavy impact on small European medical device companies. 
But how will the rules affect those based in the US?
The new rules would also deal a crushing blow to small US medical device makers.  As I mentioned earlier, these companies count on the EU's faster and cheaper approval process for medical devices.  It has long been a fortuitous alternative to the slower, more costly FDA approval system.
In fact, many US medical device makers have followed a simple strategy for getting their new products to market. 
That strategy is to first get a new device approved in the EU before attempting to gain approval in the US.  That way the device can start generating revenue sooner, and the funds can be used to secure FDA approval.
But if the new EU rule change takes effect, this strategy would no longer be an option or at least a less advantageous one.  And it would put many small US medical device makers in a more precarious financial position.
The bottom line…
Passage of the EU's stricter rules for medical device approvals could have a negative impact on stocks of small US medical device makers.  If you own stock in any of these companies, you might want to consider selling it now. 
And if you're thinking about investing in a medical device penny stock, you should do your homework.  Find out if they're planning to employ the EU approval strategy or if they've done so in the past.  If so, that is a stock you are probably better off avoiding at the moment.
Profitably Yours,
Robert Morris 
Category: Healthcare Stocks