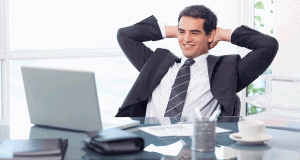 A couple times a year the biotech sector gives the retail investor the chance to look smarter than the "smart money" investor.  That is, the retail investor can pick up shares of a promising biotech company at a better price than what the institutional investor paid.  The institutional investor spent a lot of time and energy negotiating the deal to buy shares on very favorable terms. The retail investor merely waits for a news story to appear on Yahoo Finance and then waits a few more days to make a smart buy.
The event the retail investor should look for is an offering of additional shares to investors.  It can go by many names like registered direct offering or private placement, but the concept is the same.  Shares are offered to institutional and accredited investors at discounted prices and usually with other favorable terms like warrants.  The money raised is used to fund drug testing (or in the case of a mining company, the building of a mine).
In just about every other industry, this would be considered a negative because the company has run out of money and needs to dilute its shares to stay in business.   In the biotech sector, it means the chance to live another day and generate some positive Phase II or III news which will move the stock price higher.
Plus, in nearly every case of a biotech company that completes a direct offering, the share price often dips 10-15% within a week of the placement.  This means that the retail investor can pick up the shares of the same company at a better price than big investors.  Think about it for a moment… Without conducting any research other than a scan of Yahoo Finance news and without gut-wrenching negotiations, the retail investor can buy shares at a lower price with just a few clicks on the computer.  No secret handshakes, no MBAs, no insider connections.
The most recent example of this is with Northwest Bio ($NWBO, $2.31) who completed a direct offering on December 24, 2015.  The company was out of money and needed cash to fund Phase II tests for its cancer drugs.  As you can imagine, investors negotiated a sweetheart deal to buy shares at $3.60 share and get some warrants in the process.  If this does not seem impressive, consider that NWBO was a $12 stock less than nine months ago.  And like clockwork, as soon as the direct offering closed, the stock has moved even lower to its current price of $2.23.  The retail investor can now get as much stock as they want in the public market for about 2/3rds of what the institutions paid.
Why this happens is something of a mystery. But, it happens enough that retail investors can piggyback on the well-researched ideas of well financed investors.  Without a lot of effort, anyone can now be a speculator in biotech even if they have no education or experience in medicine or science.  This phenomenon happens in the gold and silver mining sector too, but with the vicious bear market in commodities, it could take years before you see any gains.
If you are new to investing in the biotech sector, this is a good way to start.  By waiting for the news of a direct offering, you know you are getting the shares at a favorable price on a stock that the big guys are excited about.
Note: Brad Hartung writes the blog, Small Cap Pirate.  You can see more of his investment ideas at http://smallcappirate.weebly.com/.
Category: Biotech Stocks