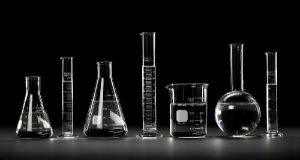 I started as a financial advisor in October 1999.  It was a pretty easy sales job.  Every morning my computer screen turned green at the opening bell and every stock was broker-proof.  Any stock pick made to clients or prospects eventually turned higher.  The gains were so quick that a broker could legally churn an account because the account was constantly growing which meant more commissions.  Plus, a growing account size meant commissions grew in size too.
This all came to a halt in March 2000 when the NASDAQ peaked, the Dot.com bubble burst, and interest rates started to rise.  Now, financial advisors actually had to do the unthinkable.  They had to provide investment advice and research the things they were selling.  As a rookie, I surveyed senior brokers for their advice on how to pick stocks and what I should recommend to my clients.  This was a waste of time since most of these financial advisors were really investment product salesmen and sold whatever the sales manager told them to sell.  They were not bad people or financial advisors, but they were the wrong people to turn to for guidance.
So I spent the next few months pouring over research reports, earning reports, and Internet message boards for any pearl of wisdom.  Again, another waste of time.  I started focusing on the stock's chart.  After a few days, it was apparent that all stocks that have large gains in price (5x, 10x, or more) all had charts that look the same.  All stocks that moved higher had 'badges of honor' that indicated good things were coming.  Now, armed with this home-schooled knowledge, I could provide my clients with dependable investment advice.  I could make stock picks with confidence because the client could count on a nice gain down the road even if it took a dip or two along the way.  This new source of investment information kept me in business when other brokers were looking for other jobs.
Two stocks have recently earned a couple badges of honor.  Eleven Biotherapeutics (EBIO) and Neothetics (NEOT) both suffered 80% drops in price a few months ago for disappointing trial results.  After deciphering the statements by both companies, they had to admit that their drugs performed the same or worse than placebos.  This is a badge of honor.  After their plunge, the stock prices drifted sideways for many months with little trading volume until recently when the daily volume exploded into the millions on no significant news.  Another badge of honor.  EBIO received a very dubious badge of honor when a law firm announced it was suing them for misleading investors about drug trial results.  These badges lead to higher stock prices in the future.  Something will improve down the road.   Maybe the Phase II or III trial results will show the drug is better than a sugar pill.  Maybe the lawsuit will be dropped.  Maybe a big-cap drug stock will acquire these stocks at a deep discount (but a huge premium to the price now).  Whatever the news, it will be a positive for shareholders.
Note:  Brad Hartung is the editor of the Left Coast Speculator and the blog, Small Cap Pirate.  You can see more of his stories at: bit.ly/1Vlx0y3.
Category: Biotech Stocks