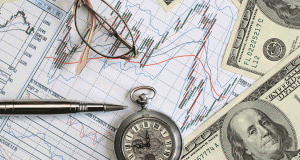 The other day I presented an idea that many people in the stock market are trading penny stocks weekly… or even daily.  And my thinking is simple… that's too much, and I can prove it.
First, why is trading so frequently a problem?
It's really the difference between being a penny stock trader and a penny stock investor.  The three big reasons are:
Trading costs will eat you up!
Research gets tossed aside!
Volatility is a double-edged sword!
I've said it once and I'll say it again… To really profit, you've got to think outside the box… and that means avoiding the herd.
Here's how you really make money trading penny stocks – and it's got nothing to do with trading penny stocks weekly.
Consider a small biotech company that had some amazing clinical trials.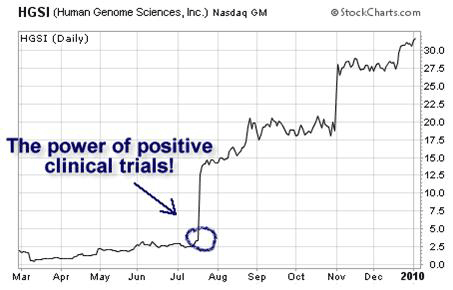 Back in 2009, Human Genome Sciences (HGSI) was trading for less than 45 cents a share.
If you bought it then and grabbed that first run up, you'd have doubled or tripled your money.
If you held it for a few months, you'd have made 10 times your investment…
If you stuck it out and held this stock for just six months… your return would have been close to $20 bucks for every share you bought (3,500%  return – 35 times your money)!
But the run wasn't over yet!
This stock kept climbing and climbing.  When it was all said and done, the stock had recorded a 6,784% gain.
That's 67 TIMES your money… $67 bucks for every $1 you put in.
Now this doesn't happen every day… but when it does, it can be amazing for your bank account, and for your life.
But you'd have missed out on this opportunity by trading penny stocks weekly.
Stop being a trader and start being an investor.
It's just one example of a trade that made some people RICH because they had the strength to hold on for the long term!
Profitably Yours,
Penny Stock Research
Category: Investing in Penny Stocks, Penny Stock Tips