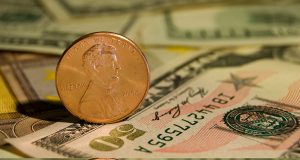 Looking for a dividend stock deal?
Check out these three bargains.  Each one trades for less than $10, and each one pays a nice dividend.
How About A Nice Caribbean Vacation?
Charter a 55-foot yacht that sleeps 12 people, and it'll cost you less than $1,750 a day.
How about shipping 100,000+ gallons of crude oil?
Charter a double hull Suezmax tanker from Nordic American Tankers Limited (NAT) and it'll cost you about $82,000 a day.
Depending on its size, the tanker will haul up to 200,000 deadweight tons of oil.
It costs more than $60 million to build one of these tankers, so the leasing business is strong.
And that's the business Nordic American Tankers Limited is in.
It's a straightforward business… the more oil that moves, the better Nordic does.  And Nordic American's 22 double-hulled tankers are keeping busy.
The global recession was brutal for the tanker market.  But as industrial output expands and more energy is consumed, empty tankers are filling up.  Shippers like Nordic are charging higher rates.
And Nordic American shareholders are filling their accounts with dividend payments.
Nordic American Tankers Limited (NAT)

Dividend Yield:  6.77%
Annual Payout:  .63
Payout Ratio:  NM
Dividends From Senior Debt
Senior debt is what companies rack up when they borrow money and the loan is secured by their assets.
Why are companies doing this when they could just issue more stock or sell bonds?
They're in poor financial health.
This is why you find firms like Clear Channel Communications, already struggling with a $20.5 billion mountain of debt, taking out loans and paying high interest rates.
You can get in on this action with the Invesco Van Kampen Senior Income Trust (VVR).  It bundles up all these "first lien" loans.  The lender with this first lien is first in line to be paid back.
VVR is a pure play on higher quality senior loans.
The trick, of course, is to make sure the portfolio of these loans has as few defaults as possible.  When a company like Clear Channel can't make a payment in time, or tries to renegotiate the term of the loan, investors pay the price with a lower dividend.
Invesco Van Kampen Senior Income Trust (VVR)

Dividend Yield:  6.28%
Annual Payout:  .31
Payout Ratio:  NM
Collect A Check From Amazon Every Month
Your check is guaranteed to keep showing up in your account, month after month, no matter how much it sells online.
This is what you get when you invest in Chambers Street Properties (CSG).
It's a REIT (a real estate investment trust) that owns or has a majority interest in 129 industrial and office properties around the world.
And the company's #1 tenant is Amazon.
You've probably heard that Amazon's goal is to move in the direction of 1-hour delivery.  This means more warehouses, and bigger warehouses, in more places.
And more business for Chambers Street.
Something else to keep in mind…
Earnings strength isn't very strong.  If you're looking for a stock that's going to reward you with capital appreciation along with dividend payments, Chambers Street probably isn't where you want to live.
Chambers Street Properties (CSG)

Dividend Yield:  6.17%
Annual Payout:  .50
Payout Ratio:  NM
We're always on the lookout for great dividend stocks to pick up at a great price.
So we'll keep looking, and we'll keep you up-to-date.
Profitably Yours,
Michael Jennings
Category: Investing in Penny Stocks