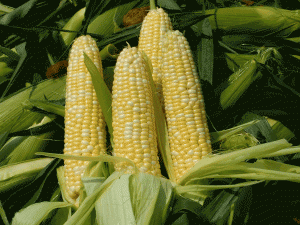 Last week may have been a tough week for stocks, but it's been a miserable couple months for commodities.
In fact, commodities are down over 20% from their 52-week highs.  And, they've pretty much gone straight down in May.
What's more, the damage is across the board.  Virtually all the major commodities have taken a hit.  Oil, natural gas, gold, and silver are all down for the year.
And agricultural products aren't doing any better.
Corn, wheat, coffee, cotton, and sugar have all taken it on the chin.  Heck, even orange juice is getting pummeled… down a whopping 27% year to date.
Of course, significant pullbacks can often lead to substantial opportunities for profit.  That's why I think the recent selloff in corn is a blessing in disguise.
Here's the deal…
Corn hit record prices in 2011, trading over $7 a bushel for much of the year.  In a nutshell, there was huge demand for corn coming from developing markets like China.  Meanwhile, severe weather events disrupted planting and harvesting all over the world.
Corn prices skyrocketed.  And, it led to record corn plantings this year as farmers try to cash in on the elevated prices.
However, with the global economy cooling off, demand for corn is down this year.  What's more, it's been an excellent crop season so far.  Inventories are predicted to reach record levels.
That's why the price of corn has fallen off a cliff in recent days.  As of this writing, corn futures were trading for just $5.80 a bushel.
Here's the thing…
I think corn's nosedive is a short-term anomaly.  Moreover, at these levels, it's a bargain.
You see, there are several factors which could give corn a boost in the near future.
First off, while the price of corn has been dropping, the price of soybeans has basically gone straight up.  As a result, farmers have been planting more soybeans than expected… and less corn.
Plus, with corn prices the cheapest they've been in many months, foreign buyers will step in with big purchases.  And, even a small uptick in demand from someplace like China could have a substantial impact on prices.
In other words, it shouldn't be long before buyers return to corn.
So how can you profit off the dip in corn?
While prices are low, companies that buy a lot of corn could see lower costs – and higher profits.  Many companies offering food products fall into this category.
On the other hand, as corn prices rise, agriculture companies should get a boost.  For instance, agricultural machinery companies thrive as crop prices increase.
Bottom line… commodities like corn may be taking a beating.  However, savvy investors know how to find ways to profit – both on the way down and when the recovery occurs.
Yours in profit,
Gordon Lewis
Category: Commodity Stocks