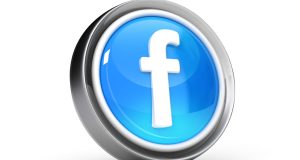 Regular readers of my articles know how much I love to write about Facebook.  After all, it's going to be the biggest internet IPO in the history of the US, so why not?
And now that Facebook has officially filed for an IPO, the excitement is building to a fever pitch.
Here's why I think it's a big deal…
The Facebook IPO is having a far-reaching impact on the stock market… including penny stocks.
For one, the buzz around the IPO is generating excitement for the entire industry.  Buyers poured into social media stocks this past week on news of the industry leader's IPO filing.
What's more, many smaller companies benefit from Facebook's high profile.  For instance, software companies are creating Facebook apps in droves.
So just how big will the Facebook IPO be? 
Now that the company's filed for an IPO, we have some of the juicy details…
First off, Facebook is currently on track for a $5 billion IPO – but that's only a placeholder.  They hope to raise as much as $10 billion.  What's more, the offering could value the company between $75 and $100 billion.
To put that in perspective, only 47 public companies trading on US exchanges have a market cap higher than $100 billion.
Now here's what's really impressive…
Facebook's 2011 revenue came in at $3.7 billion.  For an eight-year old company, that's insanely high.  It's also an 88% year over year increase.
Moreover, the company earned $1 billion in profits.  It's not just revenues… the social media giant is making it happen on the bottom line as well.
Finally, Facebook's sporting a staggering 845 million users.  That unbelievable number is also growing like crazy… a 39% gain from the prior year.
With numbers like those, it's no wonder there's so much excitement about the company going public.
Now don't get me wrong, Facebook isn't perfect. 
They generate a massive portion of revenue from advertising (though that percentage is slowly dropping).  And, they'll need to diversify their revenue streams in order to maintain rapid growth. 
Still, there's a lot to like about this company.  And frankly, with almost 850 million users, there are nearly endless ways to make money. 
Here's the bottom line…
The Facebook IPO is going to be one of the biggest events of 2012.  Many stocks will benefit from this significant event, including several penny stocks related to the social media industry.  So get ready – this colossal IPO is just around the corner.
Yours in profit,
Gordon Lewis
Category: Breaking News, Internet Stocks