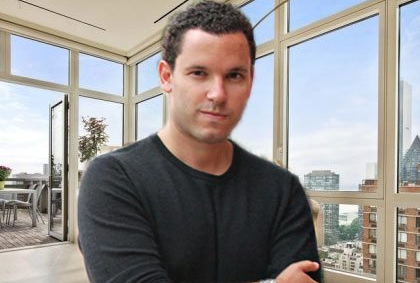 Note: As with any review of an individual, you have to come to your own conclusion. Here's an opinion piece to help you make that call.
If you are interested in trading penny stocks profitably, you'll most likely have heard about Timothy Sykes. He has reportedly been trading penny stocks successfully for more than 20 years and he is now spending most of his time teaching people how to trade stocks profitably.
I have always known that penny stocks have a bad rap on Wall Street because their underlying companies are not subject to stringent disclosures applicable to stocks listed on standard exchanges. Penny stocks also lack liquidity, there are compelling allegations of market manipulation, and some penny stocks have been outed as outright fraudulent enterprises.
Hence, I became cautiously curious when I came across Timothy Sykes in my quest to learn how to trade penny stocks profitably. His claims that he became a multimillionaire through penny stocks trading and the fact that he has businesses designed to teach people how to trade penny stocks triggered justifiable warning signs – you probably have the same sentiments if you are reading this.
I signed up for his PennyStocking training program to separate the substance of his story from the noise of feel-good reviews and antagonistic diatribes. This piece is my attempt to objectively present the arguments for and against the narrative that Timothy Sykes might be a scam. I'll leave you to make your conclusions by the end of the piece.
Who is Timothy Sykes?
Timothy Sykes is a millionaire stock trader and entrepreneur who has gained global acclaim for turning $12,415 into more than $5 million on the stock market. His story has been featured on The New York Times, Forbes, CNN, and Bloomberg, among others. He's also been on Steve Harvey's show, he has explained his strategy to Larry King, and he's been featured on Fox News' "You Built That!
His parents gave him his Bar Mitzvah gift money totaling $12,415 with an understanding that he would waste it, and they were hoping that he will learn important lessons about the value of money. In an interesting plot twist, young Tim took the money to the stock market, turned it into more than $200,000 within two years; and now, his lifetime profits as a trader exceeds $5M.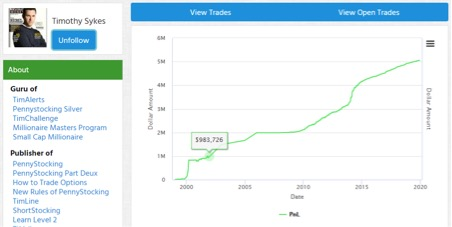 Category: Investing in Penny Stocks