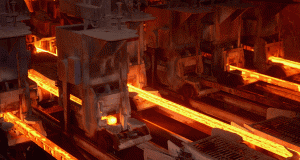 It's already mid-August, meaning the summer trading session is nearly at an end.  Where did the summer go?  It seems like it should still be June.  Oh well, I guess time flies…
As September approaches, investors will be returning from vacations.  Volumes should start to pick up and the market typically becomes more active.
We'll also get a better idea of how volatile the last part of the year is going to be.  More importantly, we might get some clues as to where the market's headed.
As such, now's as good a time as any to take a look at some of the year's biggest underperforming industries and sectors.
You see, investors' portfolios could change composition significantly heading in to the end of the year.  And, it's very possible we'll see a lot of sector/industry rotation in the coming weeks.
Here's the thing…
This could be an excellent time to buy into down and out industries.  Chances are, investors will be looking to cash in on their gains and move to areas with greater upside potential.
Let's take a closer look.
For the year, the worst performing sector is the coal industry, down a whopping 36%.  Coal companies are getting crushed as energy buyers have moved to cheap natural gas.
If natural gas prices continue to reverse higher, coal could see a rally.  However, it's not one of the primary industries I'd be looking at right now for investment opportunities.
Also near the bottom of the list are gold miners.  I've covered gold extensively in other recent articles, so I'll skip it here.
Here's what I do like…
Both steel companies (-11% for the year) and industrial metals companies (-6% for the year) are worth a closer look.
Steel and industrial metals (such as copper) are basically straight up indictors of economic activity.  These metals are used in construction, industrial production, automobiles, and more.  In other words, they're used in areas that perform best in periods of economic growth.
And that's exactly why I think the steel and industrial metals industries are ripe for investment.
Just recently, we've gotten a slew of better than expected economic news.  Retail sales, industrial production, and housing starts were all better than expected.  Those are exactly the areas that will require more steel and copper as they grow.
Even better, there are plenty of small companies in these industries trading at discounted prices.  Now may be an opportune time to allocate some of your portfolio to these underperforming industries.
Yours in profit,
Gordon Lewis
Category: Investing in Penny Stocks