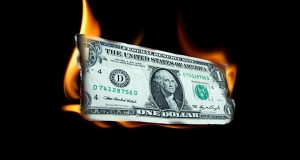 Welcome to today's Pump and Dump Alerts, where we will be exposing these three companies:  Titan Iron Ore (TFER), Infinite Group (IMCI), and Ideal Financial Solutions (IFSL).
Here we identify a few of the "bogus" promotions that are going on in penny stocks today.
If you don't know how these scams work, be sure to check out this free report that exposes the whole thing. 
Without further ado, here are today's "disasters waiting to happen":
Titan Iron Ore (TFER)
Titan Iron Ore focuses on the acquisition of iron ore exploration and development mining properties.  The company formerly known as Digital Yearbook, Inc., changed its name to Titan Iron Ore on June 15, 2011.  In addition, the company had a 37 to 1 forward stock split… increasing their outstanding shares to over 192 million! 
All this hype feels just like the Jammin Java (JAMN) pump run earlier this year.  This penny stock is currently trading around $0.795.
Someone is paying Investors Publishing House to buy banner ads on Yahoo Finance promoting TFER.
Infinite Group (IMCI)
Infinite Group provides information technology services to federal, state, and local governments.  They also provide IT support services to small and medium sized businesses.  The shares currently trade near $0.115.
Market Media Pulse was paid $50,000 to hype IMCI.
Ideal Financial Solutions (IFSL)
Ideal Financial Solutions offers a suite of online, subscription-based software solutions for debt elimination, cash management, bill payment, and wealth creation.  The company primarily distributes its products through their website.  Their stock trades around $0.50.
OTC Penny Picks was paid $2,000 to plug IFSL. 
 

A final word (and warning).
These are just a few of the current inglorious "pump and dumps".
Remember, there's a lot more of this going on than we can highlight here.
For more in-depth coverage of penny stock pump and dumps, be sure to sign up for our free newsletter, Penny Stock Research. 
As you know, penny stocks are a great place to invest your money.  You just have to do your due diligence to stay away from all the scams out there these days!
Until next time,
Brian Walker
Category: Pump & Dump Alerts, Pump & Dump Daily