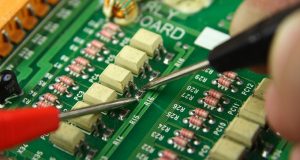 The news just hit!  Unemployment is creeping up again… May 2011 showed an increase to 9.1%. And job growth is in the tank, now the weakest since June 2010.
But just a few weeks ago, the stock market was rallying and the housing market was getting better.  We could all breathe easy because the recession was over… right?
Not so fast…
Our economy is still floundering.  And now economists are saying we've hit a soft patch. Feels more like concrete to me!
Look, we have thousands of people out of work struggling to make ends meet.  Just getting by is the norm, not the exception.
And some of the world's biggest and best companies are struggling too.  Profit and growth are getting squeezed – so unless you're Wal-Mart (WMT) – you've got tough times ahead.
So are there any companies doing well in the slumping economy?   You know, businesses making money hand over fist?
Well listen to this…
The answer is YES! There are very successful companies making big profits… but you'll have to look in unusual places to find them.  Sometimes it's like looking for a needle in a haystack!
Now, let me be more specific…
We have the potential to knock the cover off the ball by investing in small, innovative companies. I'm talking about businesses with flexible growth plans and gutsy management.  Companies with bold leaders willing to meet any challenge in search of profit opportunities.
You see, it's all in the doing… and compared to larger businesses, penny stocks are just doing it better!  They typically have less red tape, think outside the box, and take action like there's no tomorrow.  This is exactly how success is achieved.
Now, I've got a company that's got all this going for it and more… so let's cut to the chase.
Introducing… LTX Credence Corp. (LTXC)
LTXC makes sophisticated semiconductor test equipment with laboratory facilities all over the globe.  Their testing equipment is used on most electronics with "system on a chip" (Soc) technology.  This is techno jargon for using a single semiconductor as the brains for a device.
You see, there's an evolution toward a single chip design – it simplifies new products and provides a huge cost savings for manufacturers.  In fact, almost everything from Apple (AAPL) iPads to digital televisions have these chips on board.
As a result, the semiconductor testing industry is exploding!
Here's the thing…
The goal of every company is to produce a product, sell it, and never see it again.  But when a defective product is returned, it can cost more to repair it than is does to make it!  Plus, consumer loyalty is very closely tied to the quality of the product… and how long it works!
LTXC specializes in extreme testing for catching defects before products hit store shelves.
You see, the company has a killer scenario going on here.  They produce specialized testing equipment while worldwide demand for their expertise is growing exponentially.
So it's no surprise, profits are growing.
The company is focused on expanding their worldwide footprint.  In fact, over the next several years, analysts project they'll exceed 15% growth annually.
And recently, they trounced analyst earnings estimates of $0.19 per share, earning investors a tidy $0.24 per share.  Do you think they'll settle for stopping there… no chance!
Next quarter the company just upped their forecast from $0.25 to $0.29 per share.  Now that's growth you can get excited about.
And that's not all…
LTXC has a mammoth $116 million in cash reserves and almost NO DEBT.  This is the Holy Grail for any small company and should help ensure their growth for years to come.
Here's the icing on the cake…
Institutional investors are starting to take a closer look.  Recently Black Rock, one of the world's largest money managers, grabbed almost 2.4 million shares.  Yet another big positive for this profit machine.
I've got to tell you…
LTXC has an incredible tailwind behind them. And it should continue propelling their exponential growth.  They truly typify the spirit of a small company – taking advantage of the economic storm – and turning lemons into lemonade.
The company has created a real blueprint for success, eliminating many of the risks you'll find in the market today.  So don't let this huge opportunity pass you by.  Consider adding shares to your portfolio today!
Until next time,
Brian Walker
Category: Penny Stocks to Watch, Semiconductor Stocks