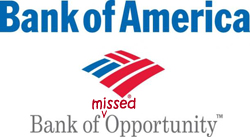 I always keep a close eye on the real estate market.  It's a prime indicator of how our economy's really doing.
And last week, we got some disappointing news from Zillow.  Home prices fell 3% in the first quarter, the biggest decline since 2008.  The recession just keeps grinding along.
But we repeatedly hear the economy is getting better and the recession is ending.  Clearly this is not true. We're stumbling on potholes in our road to recovery… and no one knows why?
Well, allow me to explain what's really going on.
Today's consumers are justifiably reluctant to purchase homes.  They want confirmation the real estate market has bottomed before buying.
What's worse, homeowners are drowning in a sea of negative equity.  And they're walking away from properties in droves.  This adds to re-sale home supply, driving prices even lower.
It's a vicious cycle that seems to have no end.
And this may shock you further…
Banks still have billions of dollars of non-performing loans on their books.  And many more homes are soon to be foreclosed on.  This is the "shadow inventory" you may have heard about.
But how will this affect you?  And who's to blame?
First and foremost, we can blame Bank of America (BAC).  They're the nation's most notorious stooge in the housing mess.  And they've made a mistake so impactful, they'd like to forget it ever happened.
I'll tell you more in a moment, but first an insider's perspective…
A close friend of mine spent years in the mortgage business.  He closed hundreds of loans between 2005 and 2008, when just about anyone qualified for a mortgage.
Lenders kept the profit machine churning by fabricating sketchy new loan programs.  Thousands of mortgages were funded for borrowers unable to prove income or make down payments.
And one mortgage lender stands out as the "worst of the worst" arranging these risky mortgages… Countrywide Financial.
Here's the deal…
In 2008, at the height of the mortgage mess, B of A bought Countrywide Financial.  Buying this "hornet's nest" forced them to swallow the poorest performing loan portfolio in the country (maybe the world).
Right out of the gate, borrowers missed making their first payments.  Some never made payments at all, defaulting in three months or less.  The defective loans multiplied and things got even worse.
In fact, over the last two years, B of A has endured over $35 billion in loans going into foreclosure.   In a move of desperation, they've created a new division to cope with their $1 trillion in delinquent loans.
Worse yet…
In late 2010, B of A volunteered to suspend foreclosing on homeowners.  Supposedly, management was evaluating legal processes and procedures used in foreclosing on delinquent borrowers.
This strategy allowed them to keep their worst loans hidden in the dark.  But, delaying their massive losses has only prolonged the agony.
And that's not all…
In March of this year, B of A proposed a dividend to go along with their beleaguered stock.  But the Fed gave a resounding "NO"… the bank's exposure to the housing market was just too high.
And if that's not enough, Moody's recently cut B of A's servicing rating because mortgage losses continue to worsen.
Things are going to have to change…
Bank of America can't hide from their problems any longer.  They're bursting at the seams with bad mortgages and the books need to be cleared.
Eventually, bank regulators will force them to begin foreclosing again.  It will cost them billions.  This is necessary for the healing to begin… then we can talk about recovery.
So what's next?
Bank of America's mortgage losses will keep them in the red for years to come.  Their share price is sure to deteriorate.  And they're likely going to struggle well into the future.
The truth is, you should run from Bank of America.  If you own shares, sell them.  And if you were thinking about investing in them, hopefully I've changed your mind.
Here's the thing…
There are much better banks you can invest in.  And these banks are slated for growth and profit in the coming years.
You see, not all banks got sucked into the mortgage mess or operate like B of A.  In fact, there are many well run regional banks you should consider investing in.
A good number of these banks fall into the category of "penny stocks"… and that's a good thing.  These institutions have smaller management teams focused on quality, not quantity.
Consider adding one of these small cap banks to your portfolio… many will even pay you a dividend.  They'll reward you for wisely investing in their profit potential.  One thing's for sure, Bank of America's potential has nothing to do with profit… they'll be lucky if they even survive.
Until next time,
Brian Walker
Category: Bank Stocks, Financial Stocks