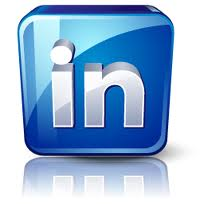 Do you remember the Dot.com bubble of the late 90s?  I imagine for most investors, it's pretty hard to forget.
In a nutshell, people went a little crazy buying internet stocks.
Back then, the internet was the new frontier.  Most investors felt internet companies had unlimited profit potential. Suddenly, a company had access to millions of possible customers.  All you needed was a website… business model be darned.
During the height of the Dot.com boom, every internet company imaginable tried to launch an IPO.  It was nearly a guarantee the company's stock would explode upward.  Everyone wanted a piece.
Of course, people went overboard… that's the definition of a bubble.
There was simply no way every company would survive.  Most of these overnight millionaires had no idea how they were going to produce revenue… much less earn profits.
The term "business model" was lost in a world of irrational exuberance.
You knew the craziness had hit its peak when the Pets.com IPO pulled in $82.5 million.  This was a company which spent $11 million in marketing… and had revenues of around $600,000.  It's no surprise… 268 days after the IPO, the stock was worth $0.19 per share and the company was in liquidation.
Pets.com remains as one of the highest profile failures of the Dot.com bubble.
And now it's 2011.  Are we seeing the next bubble… this time with social media stocks?
If the LinkedIn (LNKD) IPO is any indication, we're well on our way to the next round of irrational investing.
Here's the deal…
Once the LinkedIn deal was announced, investors lined up in breathless anticipation to be a part of the IPO.  You see, it's the first major social media company to offer shares to the public.  LinkedIn is not as big as Facebook or as trendy as Twitter… but it's a quality company with a large membership.
And when the IPO finally hit this past week… it didn't disappoint.
The investment bankers in charge widely released a small percentage of LinkedIn shares to fan the flames of demand. And the stock took off.
The shares were initially priced at $45… but opened at a whopping $83 per share. They even hit a high of $122 before settling back in the mid $90 range.  How's that for an opening day!
Bu here's the thing…
At a market cap of $8.5 billion, LinkedIn is clearly overvalued. The company would have to grow revenues by 150% per year for the next three years just to achieve the industry average ratio of price to sales.  Far from a simple task.
But – despite the ridiculous valuation of LinkedIn – investors can't ignore this simple fact.  There's a massive amount of demand for social media companies.
The bottom line is this…
In the near future, there will be a wide variety of penny stocks popping up in the social media space.  And they'll all plan on their own IPOs.  The raging success of the LinkedIn IPO guarantees it.
My advice is… don't be afraid to take a chance on these IPOs.  Just because it's a bubble, doesn't mean we can't profit from it. But, make sure you take your profits off the table… nothing truly has unlimited potential.  Just ask Pets.com.
Yours in profit,
Gordon Lewis
Category: Internet Stocks, Penny Stocks On The Move