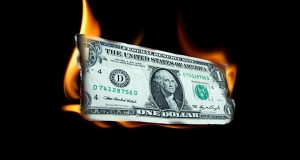 Welcome to today's Pump and Dump Alerts, where we will be exposing these two companies:  Roadships Holdings (RDSH) and WebSafety (WBSI).
Here we identify a couple of the potentially "bogus" promotions going on in penny stocks today.
If you don't know how these schemes work, be sure to check out this free report that exposes the whole thing.
Without further ado, here are today's "disasters waiting to happen":
Roadships Holdings (RDSH)
Roadships Holdings is a development stage company building short sea ships in North America and Australia. RDSH also provides short sea freight shipping and shipping logistics services. As of their latest financial statement, the company has yet to generate revenue.
Right now, shares of this penny stock trade near $0.08.
Actual Gains was paid $8,000 to hype shares of RDSH. 
WebSafety (WBSI)
WebSafety markets and distributes internet software applications and services for computers and cell phones.  WBSI distributes its software applications through the Internet, which allow parents or other caregivers to monitor and be notified of occurrences of predator advances, cyber bullying, and pornography received on children's computers.  The company was formerly known as Blindspot Alert, Inc. and changed its name to WebSafety in September 2009.
This penny stock is currently trading around $0.05.
Beacon Equity (Bluewave Advisors) was paid $45,000 to pump shares of WBSI.
A final word (and warning).
These are just a few of the potential "pump and dumps" we've seen lately.
Remember, there's a lot more of this going on than we can highlight here.
For more in-depth coverage of potential penny stock pump and dumps, be sure to sign up for our free newsletter, Penny Stock Research.
As you know, penny stocks are a great place to invest your money.  You just have to do your due diligence to stay away from all the schemes and scams out there these days!
Until next time,
Brian Walker
Category: Pump & Dump Alerts, Pump & Dump Daily