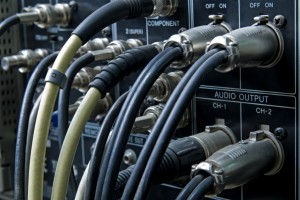 Acquisitions tend to make interesting news.  Unfortunately, once the news is out, the opportunity to earn a profit has already passed.
There's typically a very small window to participate in the upside of a post-acquisition announcement.  The biggest winners are investors who owned the shares before the big news.
However, sometimes a rare circumstance presents itself.  It doesn't happen often, but sometimes buying penny stocks after an acquisition can make you money.
Take BigBand Networks (BBND) for example.
Here's the story…
BBND is a leading developer of network platforms.  Their products are used by telecom companies and cable operators in order to provide video services across existing cable networks.
The company's video transmission technology, particularly in the digital space, make it an appealing target to larger broadband companies… companies just like Arris Group (ARRS).
Arris is a developer of equipment for the broadband industry with over $1 billion in annual sales.  The company offers a broad range of equipment for telephony, data, and video services.  But, management is interested in beefing up their digital video products and services.
So, it made perfect sense when Arris decided to buy BBND for $172 million.
Here's the interesting part…
At the buyout price, BBND shares would need to be priced at $2.24 per share… or a 76% premium over the share price at the time.  So of course, the shares quickly shot up to $2.24.
You'd think investors would be thrilled, right?  Who doesn't want to earn 76% returns in one day?
But there's a problem…
As recently as the end of April, BBND was trading over $2.60 a share.  Much of the stock's decline since then was due to poor economic conditions and broad market selling.
So should investors be disappointed with the buyout price of $2.24?
Many certainly seem to be.  In fact, I've counted at least ten law firms investigating BBND on behalf of investors who think the buyout price should be higher.
Now, you'll usually get one or two of these investigations with any acquisition (especially if the buyout price is below the 52-week high).  But ten different investigations?  There must be a real concern here from the investors.
So what does it mean to you?
With so many investigations being pursued, it could mean investors have a legitimate case.  If so, there's a chance the buyout price could be adjusted higher.  It's risky, but not unheard of.  Moreover, there's a floor on the share price of BBND because the most likely scenario is the current buyout price of $2.24.
If for some reason, BBND drops below $2.24, consider buying the shares.  Most likely, the shares will move back to the buyout price.  And there's a small chance the buyout price could move higher.
Yours in profit,
Gordon Lewis
Category: Penny Stocks to Watch, Technology Stocks