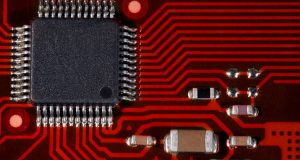 With 2012 just around the corner, it's time to take look at our favorite sector heading into the new year.
While there's still plenty of uncertainty in the markets, particularly with Europe's ongoing debt crisis, there's also significant opportunity.  Remember, volatile markets can often lead to enormous upside potential.
Take the tech sector for example…
Some investors consider technology stocks risky because they often trade at higher multiples and don't typically pay dividends.  And at times, the sector has had the tendency to underperform during sluggish economic periods.
Here's the thing…
There are plenty of solid, growing tech companies out there if you know where to look.  And you can make a fortune on them even in a down market.
So why tech in 2012?
There are several reasons…
First off, we're seeing a resurgence of the internet company.  Social media companies are redefining how people spend time and money online.  Of course, Facebook is leading the charge with over 800 million users.  And, the Facebook IPO is probably the most anticipated market event of 2012.
Speaking of IPOs, several new tech and internet IPOs hit the market in 2011.  Many of these IPOs saw huge gains right off the bat.  Clearly, many investors still get excited about the prospects of a tech IPO.
What's more, the mainstream adoption of the smartphone and the tablet PC are leading to a wide range of tech opportunities.
You see, smartphones and tablets are selling like hot cakes.  And they're driving growth in several related industries.  Think about it… processors, games, data storage, wireless technology… they all benefit directly from surging demand for these red hot mobile devices.
Finally, there are tons of tech penny stocks to choose from.
Because tech companies often start as small operations, many of them go public as penny stocks.  And that means you can buy cutting edge, game-changing technology at dirt cheap prices.
Just think of where you'd be today if you bought Dell (DELL) in the 1980s when it was a penny stock!  (Living off your profits most likely…)
Make no mistake, 2012 is going to be a huge year for tech.  Don't be afraid to load up your portfolio with the best tech penny stocks.  It may be the best resolution you can make for the new year.
Yours in profit,
Gordon Lewis
***Editor's Note***  We're not the only ones who think the technology industry will be a big winner in 2012.  Our friends over at Hyperion Financial just put out a FREE report on this red hot sector.  It's simple to download and I suggest you get it right away.  Click here to get it for free.
Category: Investing in Penny Stocks, Penny Stocks to Buy, Technology Stocks