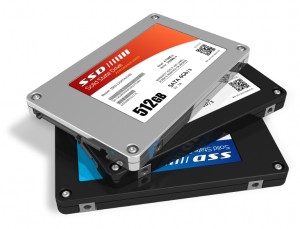 Missing earnings can be hard on the price of a stock.  When a company reports lower than expected profits, investors often head for the exits.
But while missed earnings can wound a stock, lowered guidance is a death blow.
One of the worst things a company can do, in terms of their share price, is lower their profit projections.  Not only does it announce to the public that business is decreasing, it also means things aren't going to get better anytime soon.
No wonder investors flee those companies in droves.
And that's exactly what's happening this week to STEC (STEC).
STEC produces solid-state drives (SSD) used in high performance storage and server systems.  Essentially, SSDs are substitutes for standard hard drives. They both are used for data storage, but SSDs have no moving parts.
While SSDs have several benefits over hard drives, they're also more expensive.  Or at least… they used to be more expensive.  New technology is helping to drive down the price of SSDs.
Here's the problem…
STEC isn't one of those companies utilizing the new technology.  In other words, they're getting creamed by their competition's cheaper SSDs.
Take a look at these numbers… on second thought, you may want to look away from this next part – it's pretty brutal.
STEC's second quarter EPS came in at $0.23. Consensus estimates had the EPS at $0.24.  Okay, that's not so bad.  But wait until you see the third quarter guidance.
Management is now calling for next quarter's EPS to fall to $0.08-$0.10.  And revenues are projected to drop to $70-$72 million.  So why's that such a big deal?  Because initial projections called for EPS to come in at $0.31 and revenues at $96 million.
That's not just lowering guidance, it's obliterating it.
Make no mistake, STEC is going to have a hard time attracting investors after this kind of news.  And of course, many of their shareholders have already bolted for the hills.
Just this week, the share price has plunged 43%.  And it's down nearly 63% from the 52-week highs.
Here's the thing…
Sometimes, I'll recommend purchasing penny stocks whose price has dropped so much in a short period.  Bargain hunting can be a good way to earn big returns.
But not this time. 
I would stay far away from these shares if I were you.  STEC is getting destroyed by the competition.  And there's very little reason to hope for a quick turnaround.  Bottom line… your investment capital will be better served elsewhere.
Category: Penny Stocks On The Move, Technology Stocks