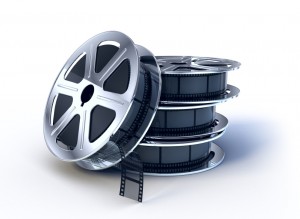 "Hitting the jackpot" is a term you might occasionally associate with stock picking.  It's the sort of expression you hear when a stock suddenly skyrockets to extreme highs.
The phrase also seems to imply the investor holding the jackpot stock is lucky.
But you don't have to be lucky to hit the jackpot – you just have to pick the right stocks.
Certain penny stocks have great "jackpot" potential.  An oil exploration company drilling for a well… a gold miner digging for the mother lode… or a movie production company.
Want an example?
Look no further than this week's penny stock on the move, Seven Arts Pictures (SAPX).
SAPX develops, finances, produces, and licenses theatrical motion pictures for the big screen, DVDs, and television.  The company is small, with revenues of around $5 million a year and a market cap under $10 million.
And most likely, you haven't heard of any of Seven Arts' movies.
But that's about to change…
You see, SAPX recently entered a joint venture with Prodigy Pictures to produce and distribute the sci-fi thriller motion picture "Neuromancer".
So what's the big deal?
"Neuromancer" is a wildly popular novel written by William Gibson.  It's listed on Time Magazine's 100 best novels since 1923.  And it's sold a remarkable 6.5 million copies.
Needless to say, this book has a huge fan base… and the upcoming silver screen version is already generating a ton of buzz.
Moreover, even though Seven Arts is a small company, they're not going small on the "Neuromancer" production.  SAPX and Prodigy plan to raise $60 million for the film.
It turns out, it wasn't just fans who are excited about the movie.  Investors couldn't get their hands on enough of SAPX shares.  Clearly, they feel "Neuromancer" has blockbuster potential.
Check this out…
Just ten weeks ago, on May 11th, SAPX was trading at $0.30 a share.  This week, the shares hit a high of $5.75.  That's an unbelievable 1,800% gain! 
What's more, the stock skyrocketed over 250% in just the last two days!  Do you think people are excited about this movie?
The shares have pulled back a bit since the initial surge, but it's still a huge winner for anyone who owned the stock prior to this week.
Look, it's not easy to predict when a penny stock is going to become a jackpot pick.  But investors are going to have to take some risks if they want to find a huge winner like SAPX.
The key is adding penny stocks to your portfolio with the potential for a huge payday.  That could mean oil exploration companies… or small movie producers.  You never know when the next "Neuromancer" is going to be announced.  But more importantly, you'll never have the opportunity to hit the jackpot if you don't take some chances in your portfolio.
Yours in profit,
Gordon Lewis
Category: Penny Stocks On The Move