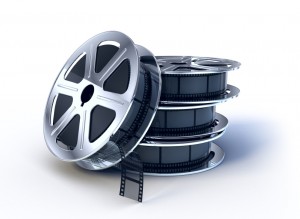 Not too long ago, I highlighted Seven Arts Pictures (SAPX) in this column.  And once again, this penny stock is on the move.
It's a particularly interesting story…
When I first covered SAPX, they had just announced an agreement with Prodigy Pictures to produce Neuromancer.  This highly anticipated movie is an adaptation of a popular sci-fi novel and has an expected budget of over $60 million.
In other words, this isn't some direct-to-DVD, B-movie.  We're talking about a major production with blockbuster potential.
If you remember, the stock skyrocketed on the news… climbing over 200% in one day.
Well… that was then.
As of this writing, just two months later, SAPX shares are trading for a miniscule $0.35.  The stock's down over 50% for the month, and nearly 30% over the past week.
So what happened to this once high flying penny stock?
For one, the pump and dumpers got involved.
Well, that's not entirely fair.  SAPX had to pay someone to pump their stock.  And they must have realized pumping is inevitably followed by dumping.
But, who knows what they were thinking.  Perhaps the decision was made before they knew if the movie deal with Prodigy would go through.  Or maybe something more nefarious was going on.
Regardless, pumpers were pushing SAPX, and I'm sure plenty of people bought the shares.  Then, the huge Neuromancer news hit… and the shares soared.
Of course, with that kind of move, investors lucky enough to hit the SAPX lottery began locking in profits.  And once the dumping starts, it doesn't take long for a stock to plummet.
And clearly, SAPX has gotten hammered.
But here's where this gets interesting…
Seven Arts may have been involved in a pump and dump, but their big movie announcement is completely legit.  SAPX and Prodigy fully intend to produce Neuromancer.  And it does truly have blockbuster potential.
Let me put it this way – if the Neuromancer movie makes it to the silver screen in any form, SAPX shares are an absolute steal at these levels.  This kind of movie (with a large cult-like following) almost couldn't help but make money.
Should you buy shares in SAPX?
It depends.  The stock could still be manipulated by the pump and dumpers, or the movie deal could fall through.  And these high upside, high risk types of penny stocks should be approached with extreme caution.
But, there is significant upside potential.  And if you're willing to take the risk, buying SAPX could pay off in spades.
Yours in profit,
Gordon Lewis
Category: Penny Stocks On The Move